15 Films Every Interior Design Lover Needs To Watch


As far as interiors inspiration goes, there's no better place to look than the imaginations
of the world's favourite image-makers.


By Gianluca Longo for Vogue UK
13 May, 2020
1. Indiscreet, 1958
Ingrid Bergman's London flat in Indiscreet was designed by Don Ashton, and everything about it is chic: the grand fireplace; the impressive gallery wall, with individual artworks mounted onto bold, multi-coloured backdrops; the cosy kitchen…
2. The Umbrellas Of Cherbourg, 1964
A technicolour feast of colours and patterns, The Umbrellas Of Cherbourg features dazzling pastel, candy-striped rooms, and fashions to match. A pregnant Catherine Deneuve is at her most beautiful when she wears a flower printed dress that reflects the room's wallpaper.
3. Playtime, 1967
Jacques Tati's cult film is a study of the power of architectural and interior design, featuring a minimalist ultra-modern flat built from floor-to-ceiling glasspanels – allowing scenes happening inside to be filmed through the walls.
4. High Society, 1956
This musical romantic comedy is one of the most stylish movies ever made, featuring dreamy wallpaper, white wicker furniture, and a pool that's the epitome of '50s American elegance.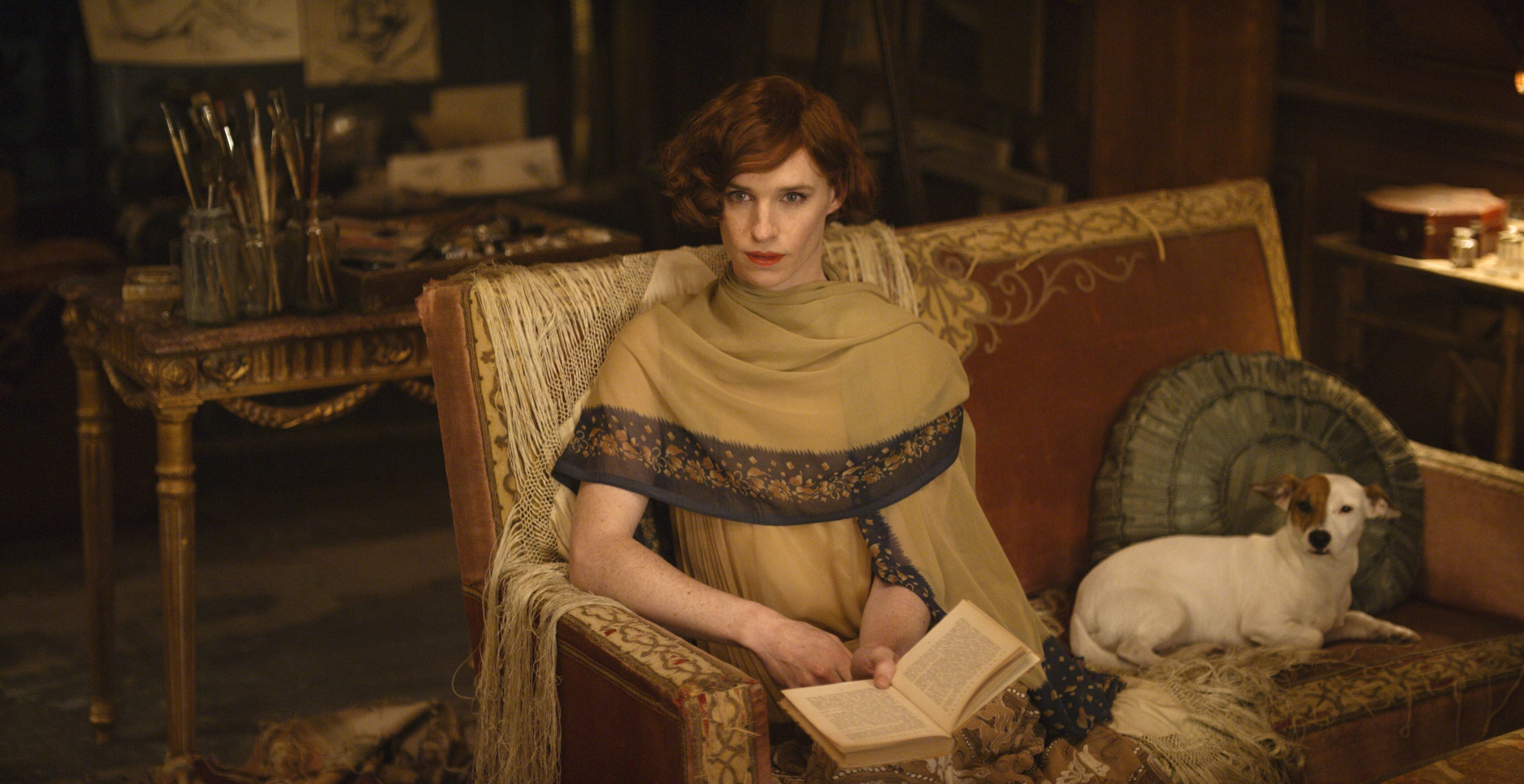 5. The Danish Girl, 2015
The muted tones typical of the Nordic art nouveau movement give The Danish Girl an air of elegance and calmness. It's the perfect inspiration for anyone looking to decorate a former artist studio or loft.
6. Call Me By Your Name, 2017
Maximalism never looked so enticing. Everything in Elio's parents' house is simple and timeless, from antiques, lamps and sofas to decorative objects and a grand piano. The epitome of faded Italian buona famiglia charm.
7. Mommie Dearest, 1981
In this 1981 hit, Faye Dunaway impersonates Joan Crawford. Just as remarkable as the acting? The ridiculously over-the-top closet and grand camp staircase.
8. American Hustle, 2013
For all Seventies aficiondos, David O Russell's star-packed production has inspiration by the brown-corduroy bucketload. This is decadence at its most indulgent: think indoor shrub beds, velour bedspreads, and the fluffiest of shag piles.
9. A Single Man, 2009
George Falconer's glass house - and every other interior shot in Tom Ford's late Noughties cinematic outing - has that irresistible retro charm. Shot in a John Lautner-designed modernist residence in California, it is a lesson in clean-lined simplicity.
10. Breakfast At Tiffany's, 1961
Holly Golightly's New York apartment may have been small in square meters, but it was big on personality. For those looking for inspiration on how to make a bijou space work well, look no further. Golightly's clever use of kitchen storage is a particular point worth noting.
11. Coco Before Chanel, 2009
The inside of Coco Chanel's Parisian apartment was beautifully depicted for this biopic of the designer's life. Sumptuous, spot-on with realistic detailing, and rich in old-world French character, it has lots of ideas fit for a luxurious library or study of your own.
12. Down With Love, 2003
Catcher Block and Barbara Novak's New York condos were the his'n'hers of modernist Manhattan style. His, brown with hints of navy, clean tiled walls and sparsely furnished; hers, hot-pink and pale-pink with tutti frutti cushions and pearlescent teardrop chandeliers.
13. Gone With The Wind, 1939
The capacious rooms of the Twelve Oaks plantation served Miss Scarlett well with her voluminous gowns. Elsewhere, dramatic staircases adorned with gilt frames; parquet-floored entrance halls with sculpted columns; and dark mahogany four-poster beds met with rich fabrics in gold, mustard, crimson and midnight-blue palettes made this a house of interior inspiration.
14. The Great Gatsby, 2013
Baz Luhrmann is famed for his ostentatious interiors - from Romeo and Juliet to Moulin Rouge - and his most recent adaptation, of F. Scott Fitzgerald's classic novel, secured the film an Oscar for Best Production Design. Swathed in a pretty pink light with champagne accents, Daisy Buchanan's sitting room is the archetypal girl's girlliving space.
15. Marie Antoinette, 2006
Joyously extravagant, as history itself imparts, Sofia Coppola's mid-Noughties production captures the essence of the French Queen's reputation in every way. Historic, extreme and heavenly chic.
DROP US A LINE

info@hsi-eg.com


+20 2256 141 27 / +20 2256 141 28
+20 128 7831 831