Allegria MANSION 2
Ample harmonious space
The beautiful Allegria villa is located in the urbanization of the popular Sheikh Zayed area, in the Allegria Compound and is definitely one of our top villas.
Built on a floor area of 2350.5m2, this property was completely renovated and restyled.

Upon entering, you will immediately notice the tasteful decorations and spacious areas. With not only a cinema inside, but also a spa, studio, sauna, both an indoor and outdoor pool, and garden.
Exterior & Landscape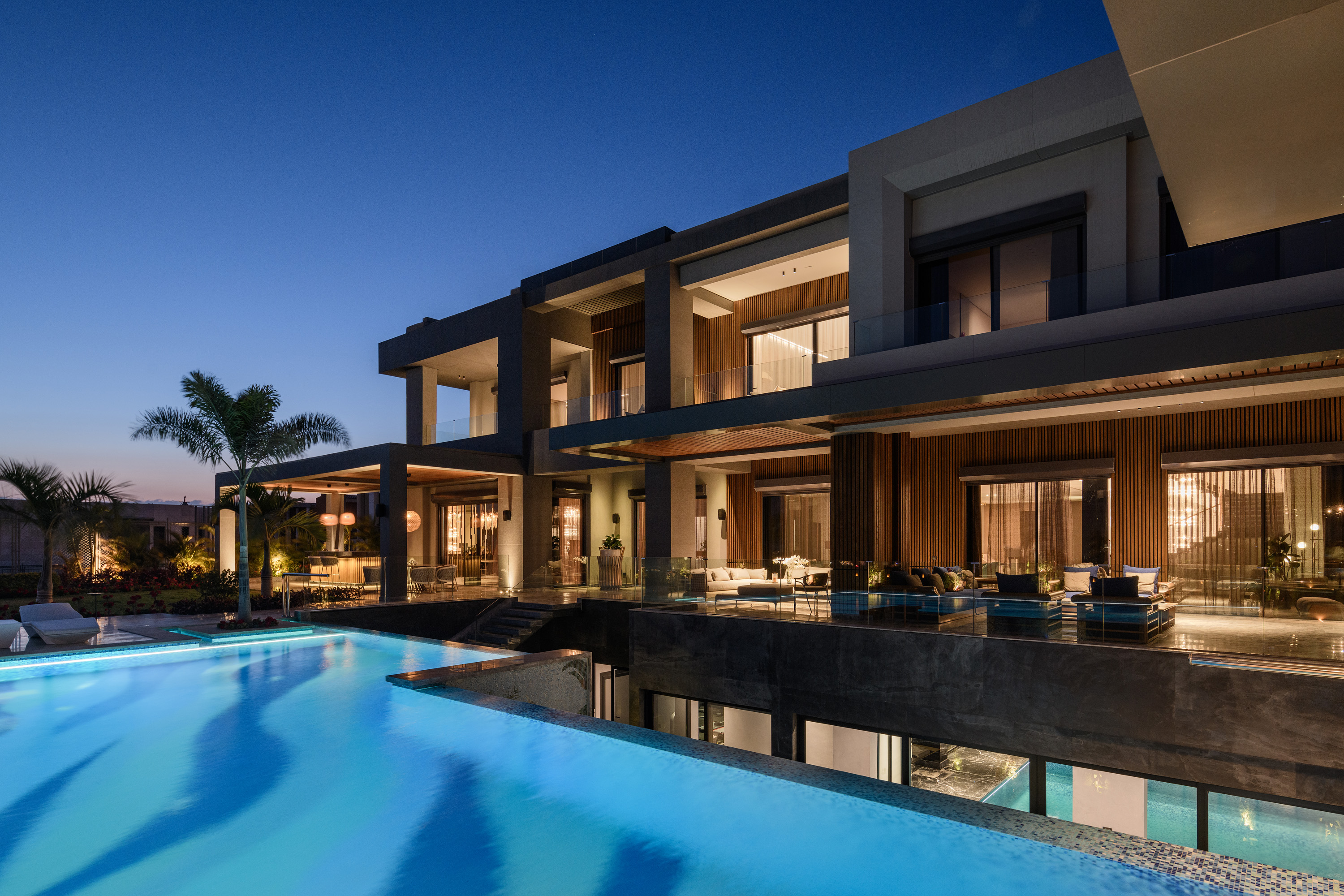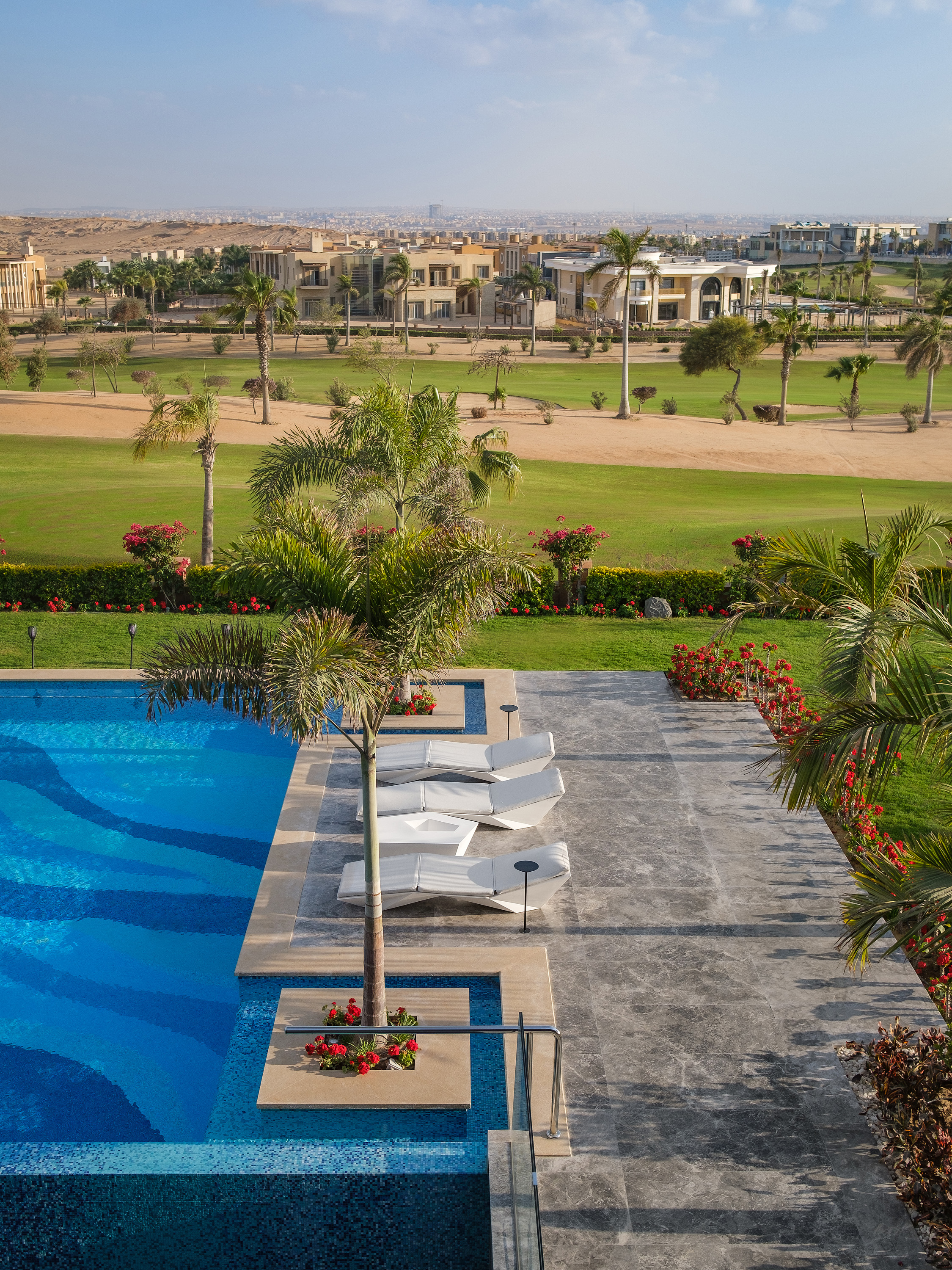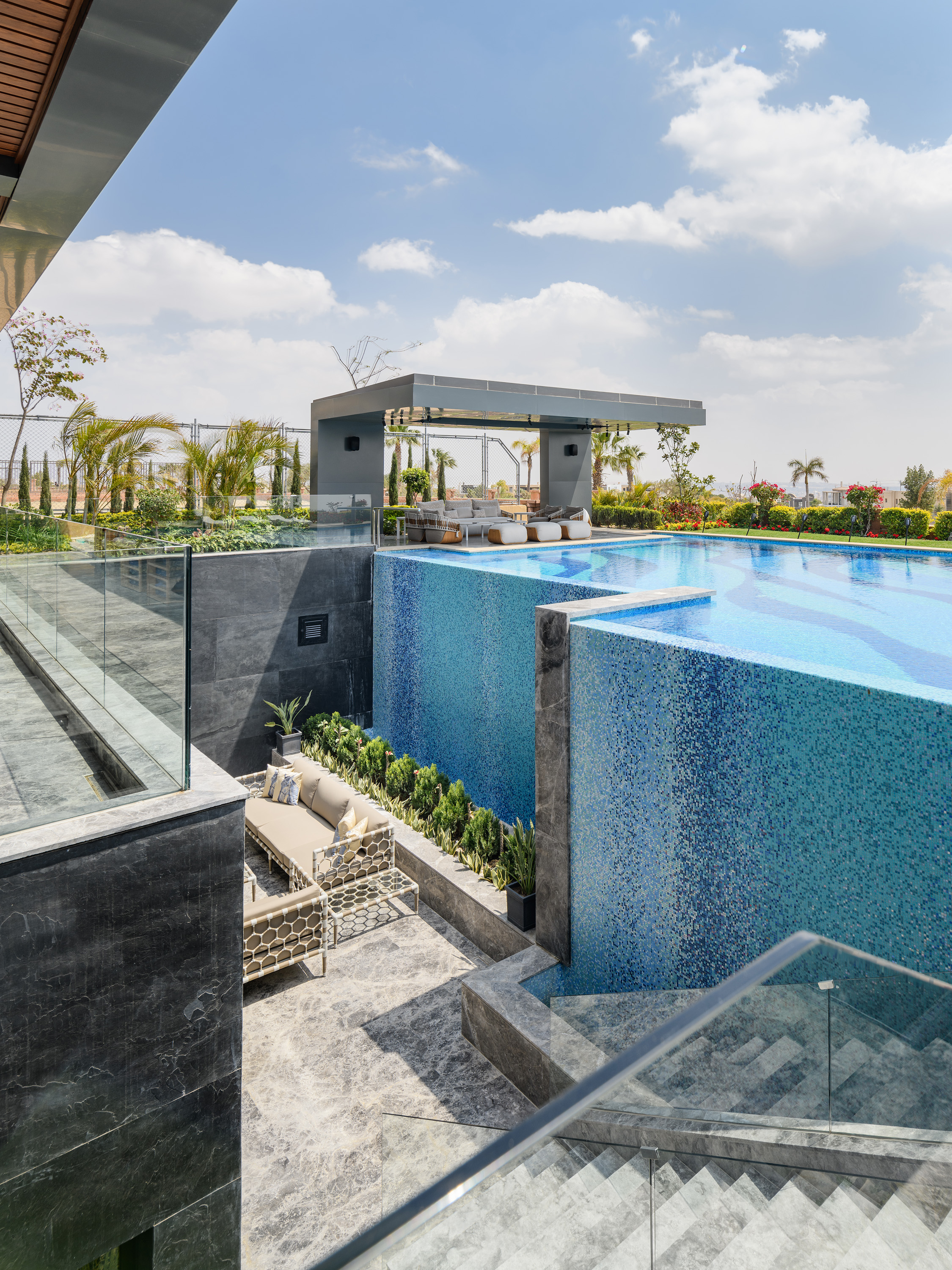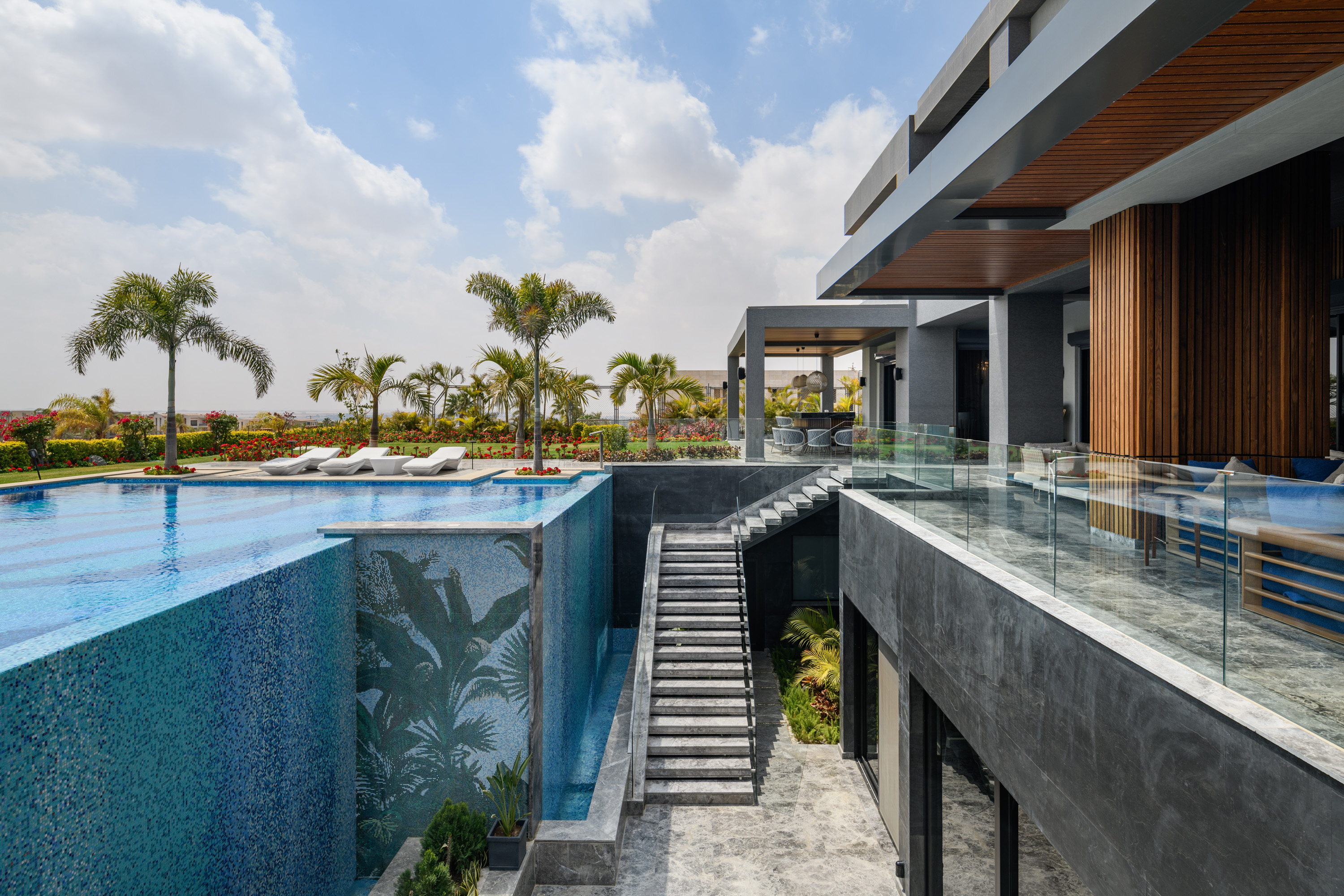 We have strict procedures in place at Hand Saad to ensure that the set's actual construction matches the set's specs. Our expertise will oversee the execution to verify that it follows the design intent. It creates a stunning modern mansion design. It has clean lines, quality marble stone, and a highly modern form, making it a stunning addition to any green space.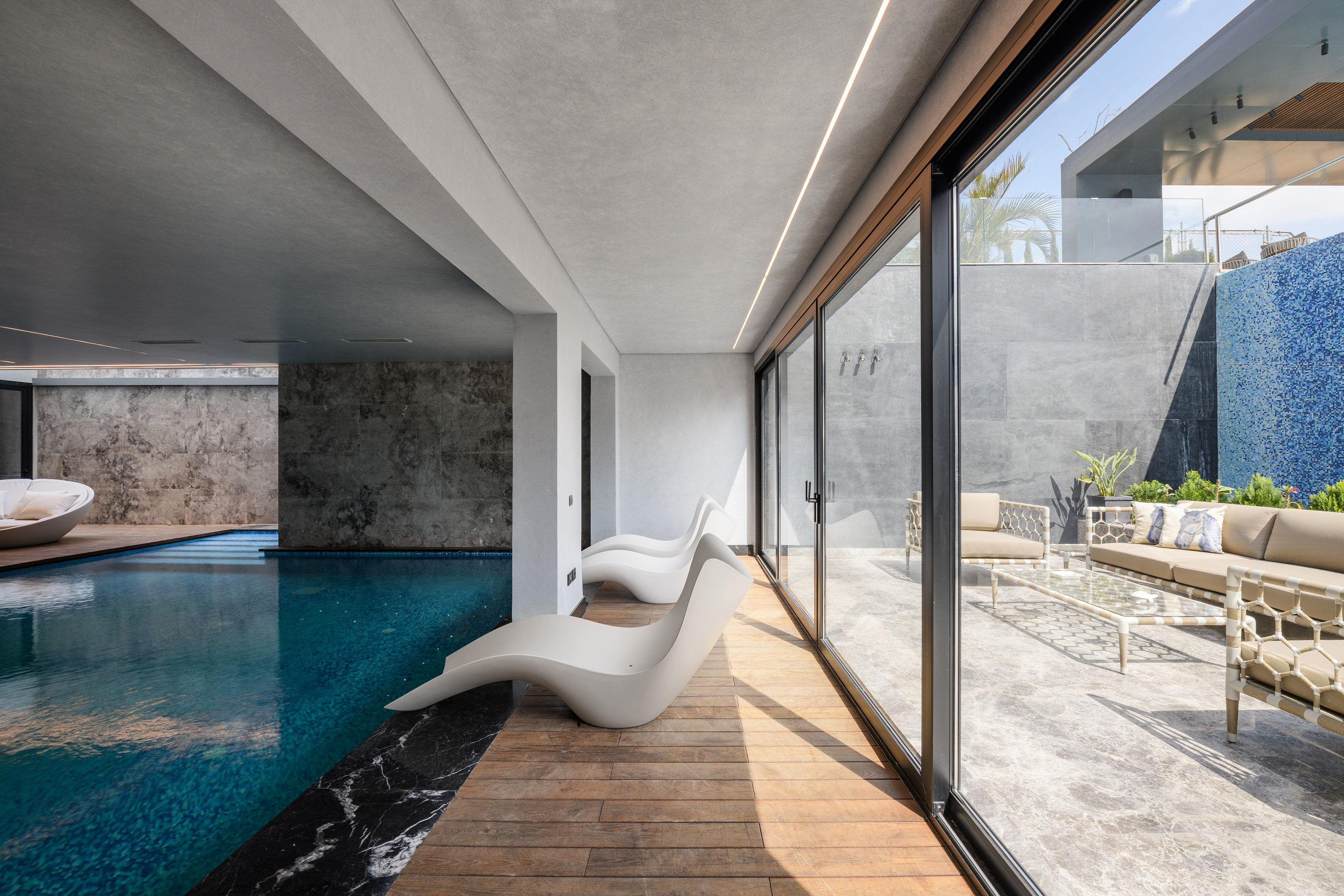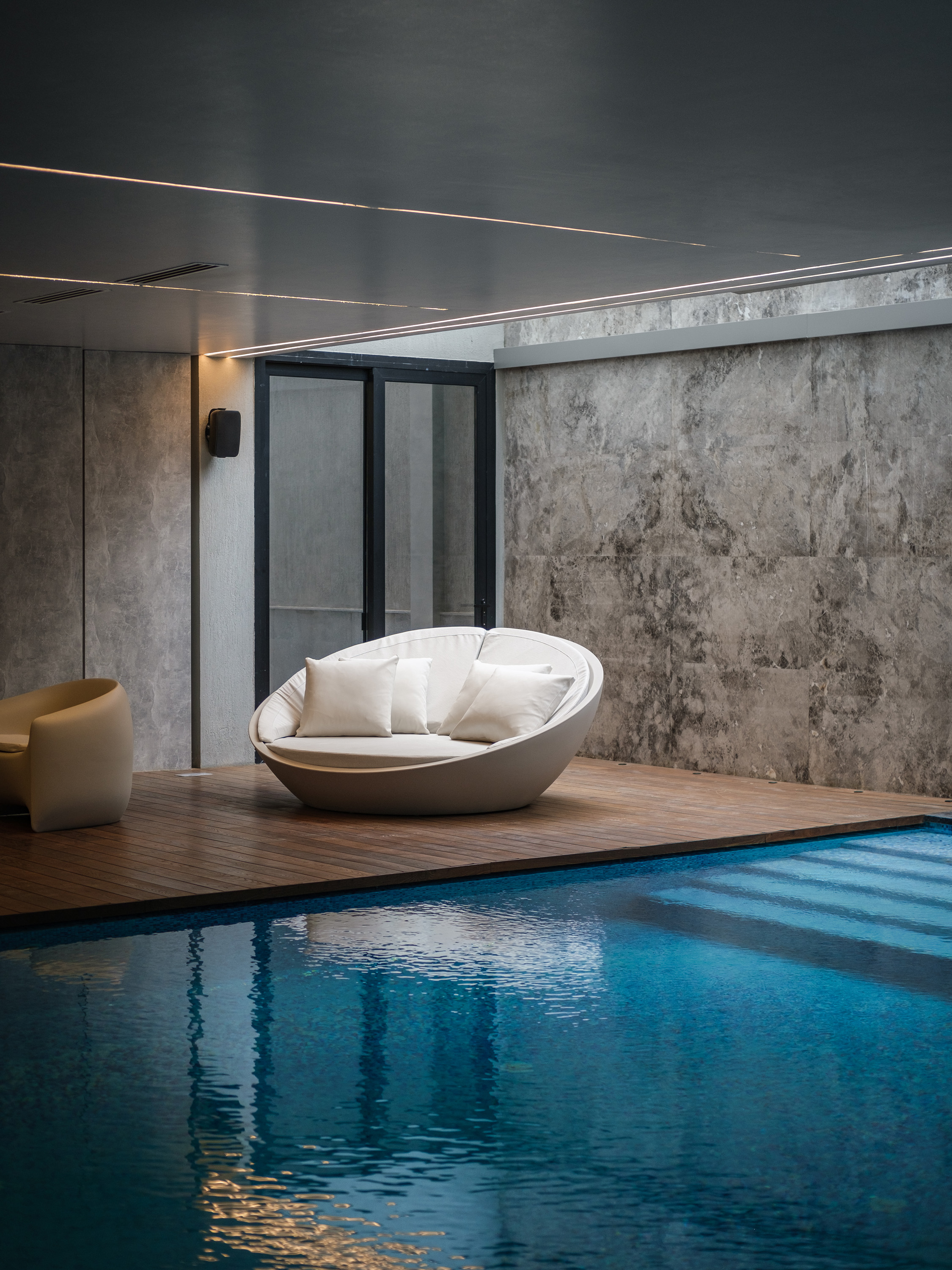 Entrance & Reception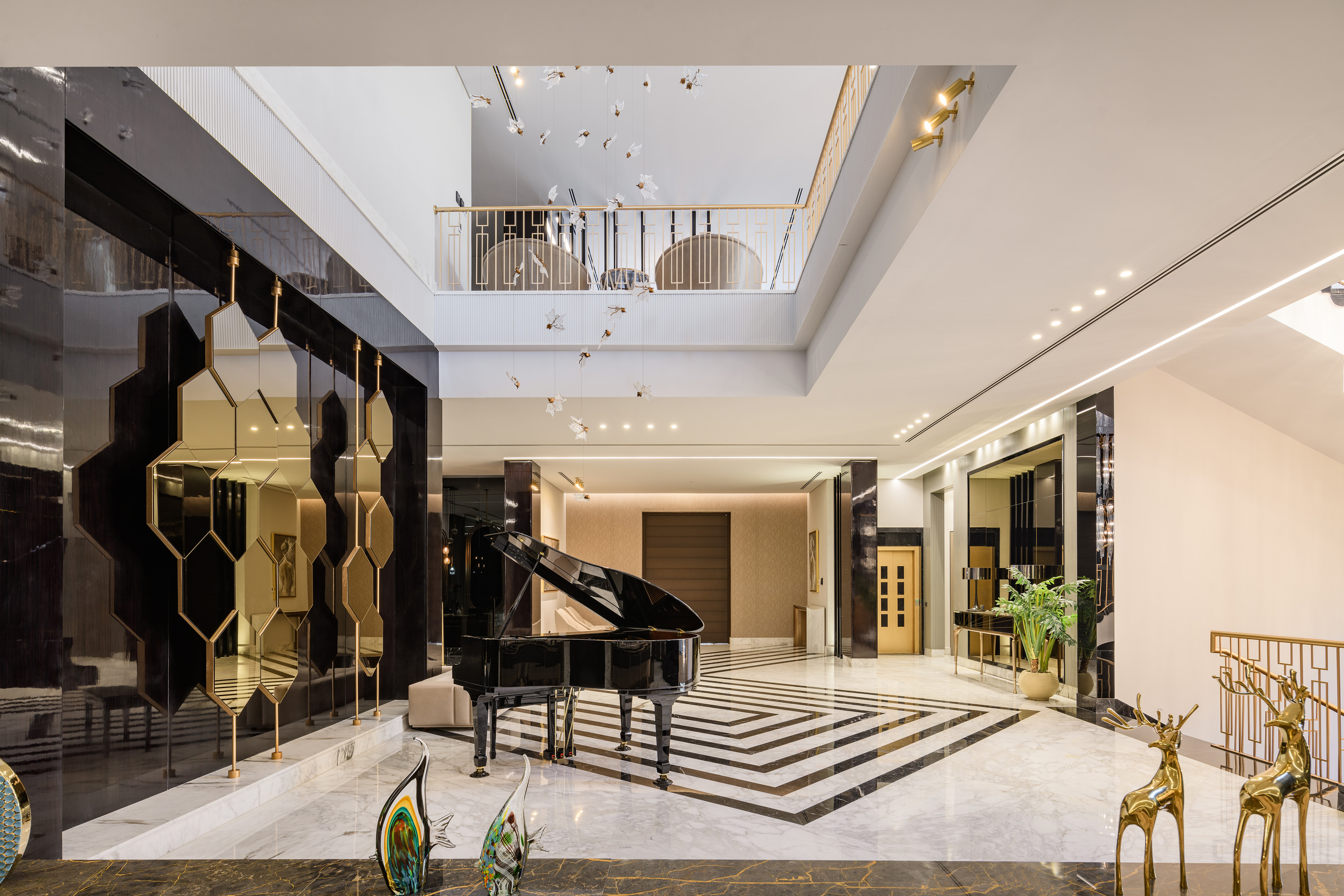 This modern masterpiece, inspired by the French contemporary-luxurious lifestyle, embodies all one would expect from uncompromising quality and top-of-the-line finishes, wall-to-wall glass windows, and panoramic vistas, and ensures a light, airy feel to a house.

Contemporary interiors are sleek, fresh, and made out of striking textures, rich hues, and exotic materials by emphasizing on colour, space, and shape. Its interior style is ageless, thanks to a light-handed, sparse approach to decorating that ensures it will never appear outmoded.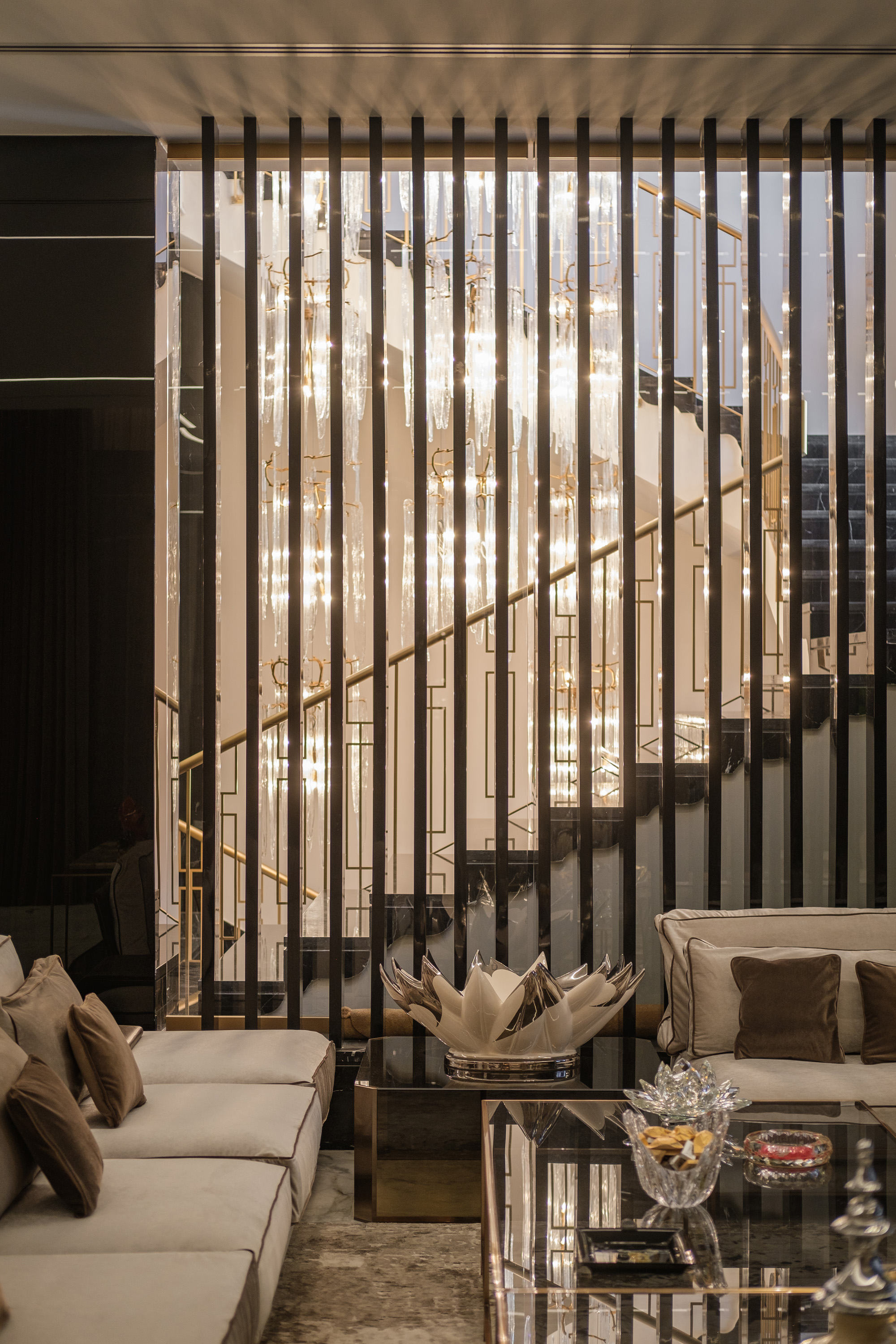 Dining Area
Simplicity, subtle sophistication, careful use of texture, and clean lines define this design style. The interiors are decorated with high-end materials and furniture that give each room a distinct ambiance. All architectural aspects, including the use of vivid colour blocks, high ceilings, bare windows, and geometric shapes in wall art and sculpture, have strong lines.
Home Office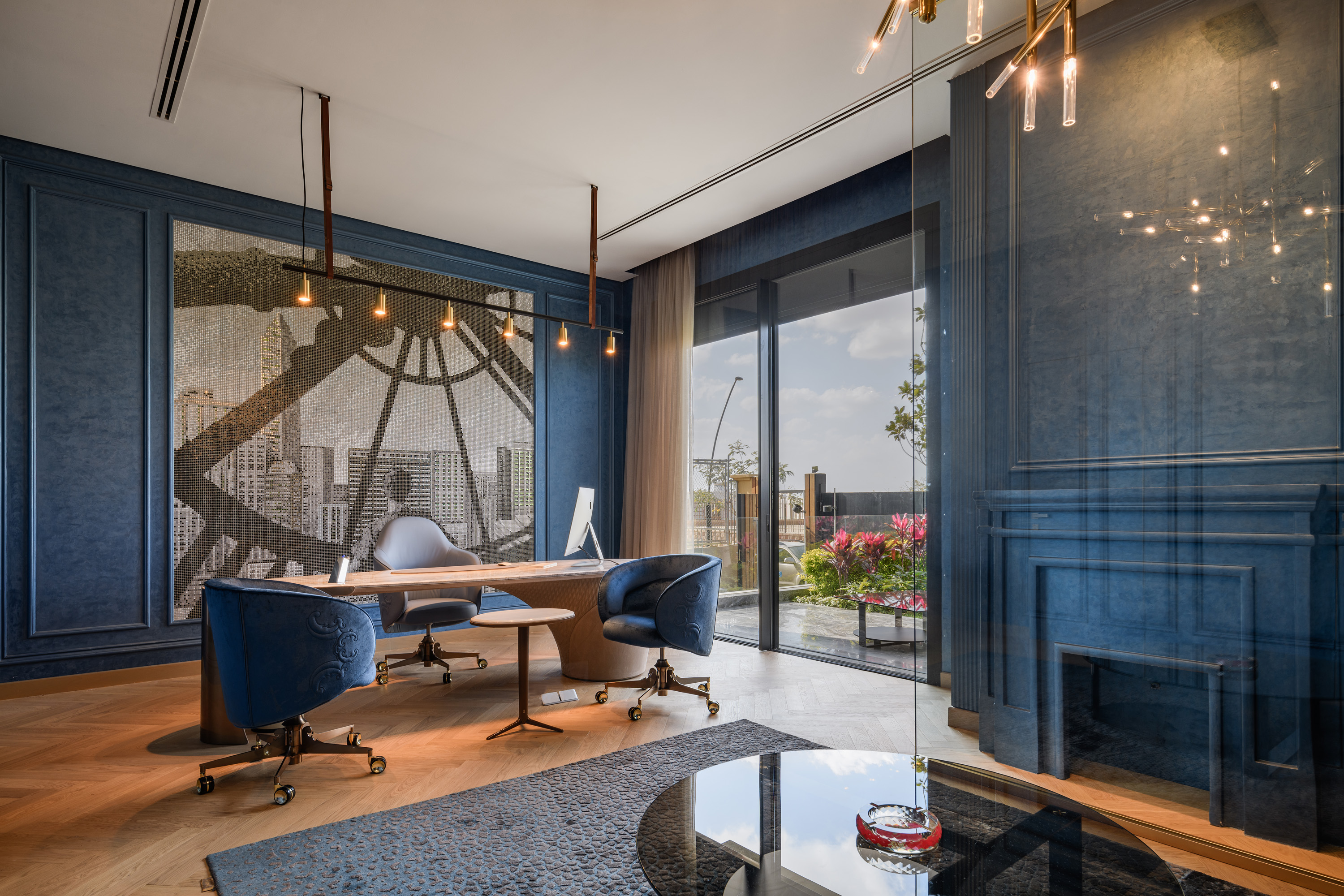 Terrace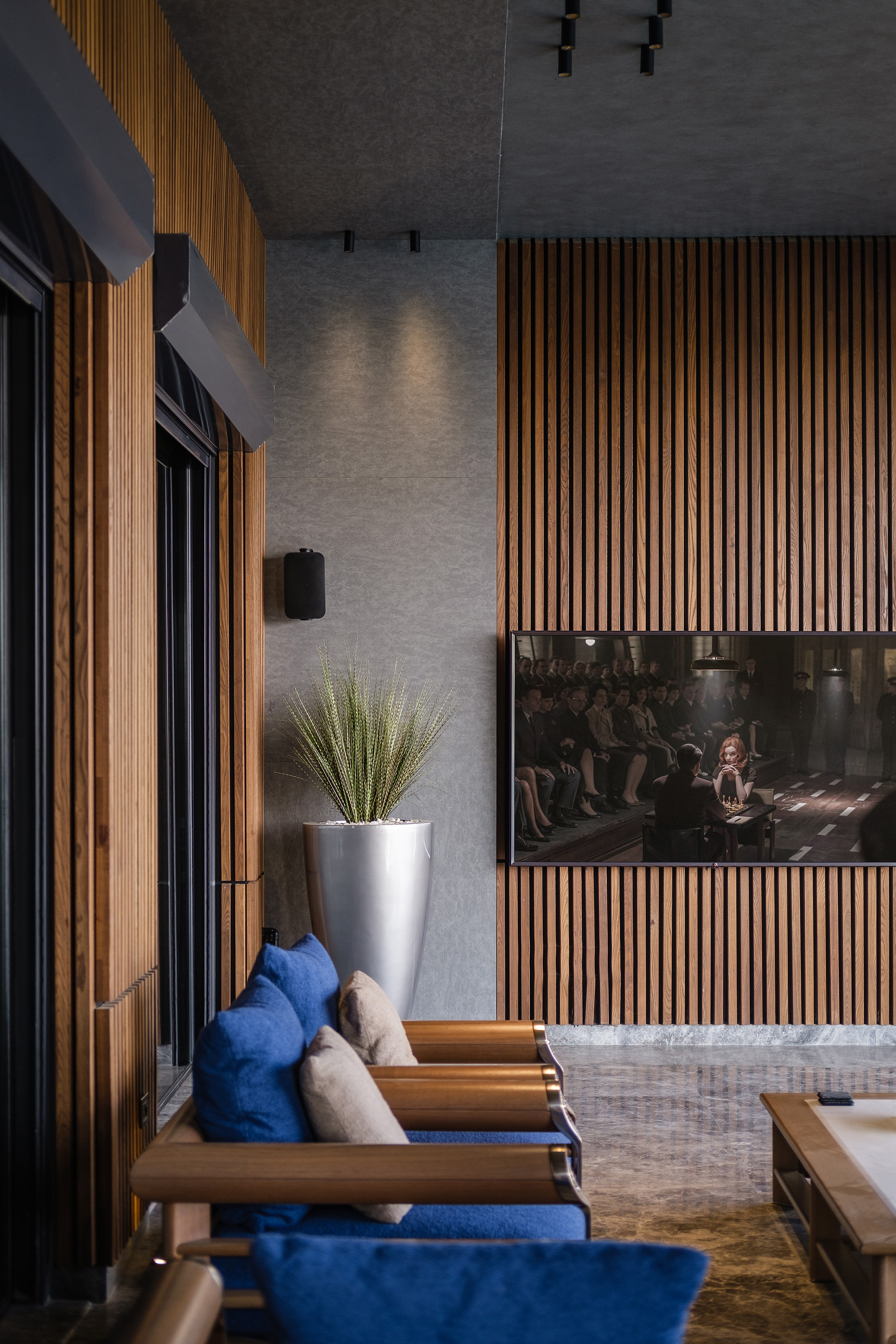 Everything within this villa was customized, from the furnishings to the mosaics, making it absolutely unique. In order to achieve coherence, selecting the appropriate materials to coordinate the mental perception of space necessitated a high level of attention to detail. Calacatta and black Spanish marble were used to produce a timeless aesthetic with dramatic veining and distinct patterning. Using natural and engineered wood in the façade of this home was a necessary, and this was reflected in the interiority by using dark tones with natural components while yet avoiding this in coloured furnishings to extend its beauty.
Living Room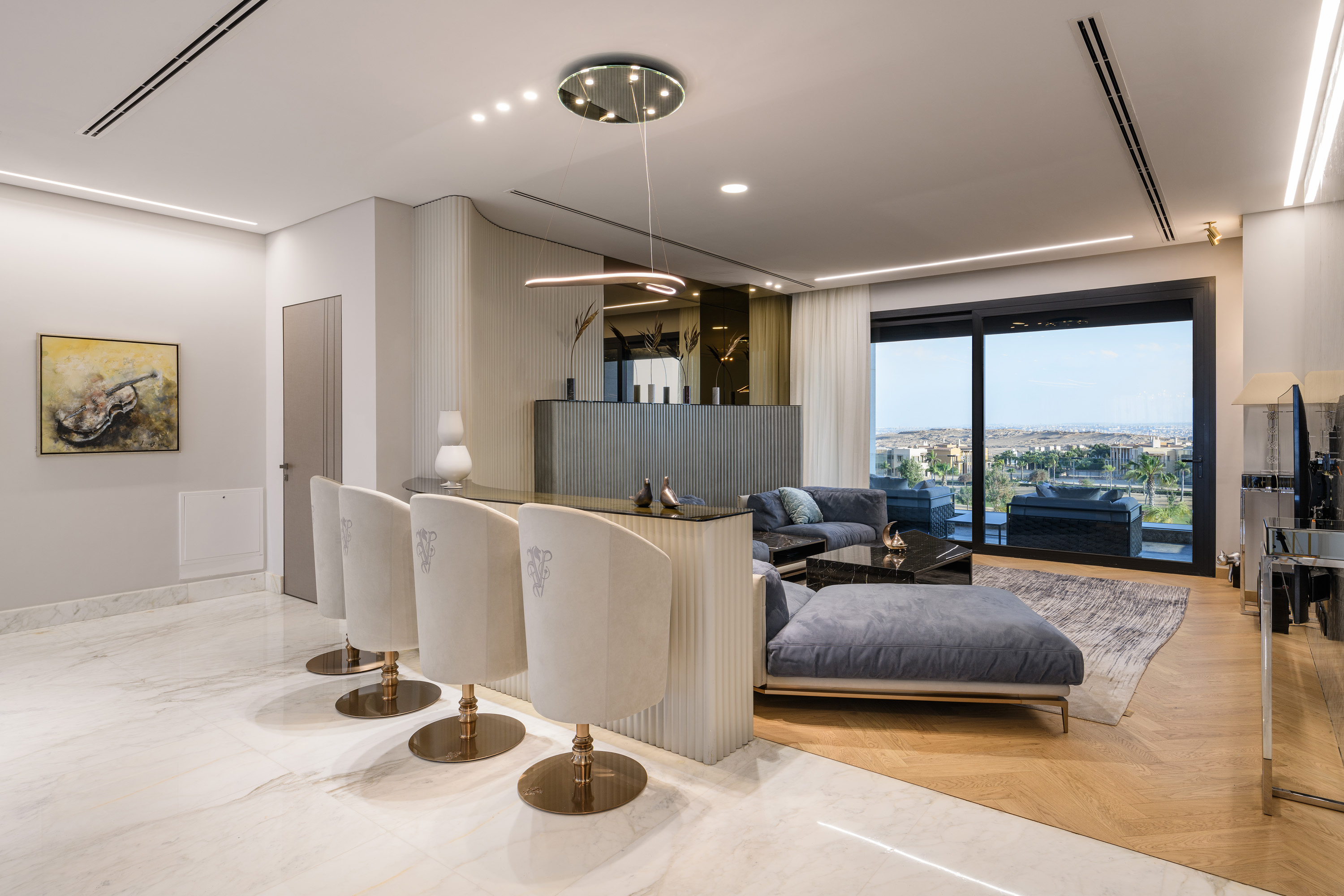 Master Bedroom
One of the highlights of this villa was the Mosaic in the bathroom of the master bedroom. It was designed by SICIS: The Art Mosaic Factory. They are well known for their high-quality tesserae's. It gives a contemporary dimension, combining chromatic mixes and decorative patterns. It was customized specifically to be placed in this iconic villa.
DROP US A LINE

info@hsi-eg.com


+20 2256 141 27 / +20 2256 141 28
+20 128 7831 831