Bayside Ras Sudr
A beautiful rustic resort
Bayside — This project is one of the largest touristic resorts that El Attal Holding has established in Ras Sedr, Red Sea Governorate, with a huge investment volume of 1.5 billion EGP, and the company has made sure that the resort is a closed city achieves self-sufficiency for its residents through the availability of comprehensive services.
The Location

Bayside Ras Sedr project is located in the best places in Red Sea Governorate, where Ras Sedr is located, which is one of the most upscale areas in Sinai that attracts investment due to the clear blue water and soft white sand.

The resort is close to some tunnels such as Suez Canal Tunnel and National Road Network that the government has implemented in recent years. The resort is about 90 square kilometers from Ahmed Hamdi Tunnel.
Project Space

The owner company allocated a large space of 7 acres to build the entire project in The Red Sea.

The company cooperated with Engineer Yasser El-Beltagy to make the architectural design of the project, and cooperated with Hany Saad innovations, to implement the interior designs for all units until the project comes out at the high level that suits the tastes of high-class customers.


Unit Space

There are 32 hotel units with high-level finishes and decorations, besides 160 fully furnished and equipped housing units.

It contains units of varying spaces, which are 70 square meters for small units, 125 square meters for medium units, and large units with spaces up to 165 square meters.

---
Project Amenities

The project is characterized by the availability of vast green spaces, represented by landscapes, gardens, and natural plants, with providing a blue color to achieve a kind of balance, represented by artificial lakes and turquoise water fountains.

A number of swimming pools of various spaces and designs to suit all ages.

A number of luxurious cafes that serve all drinks while listening to high-end music, and a range of restaurants staffed by skilled chefs to serve the best international and oriental dishes.

Gym equipped with all modern international sports equipment needed by sports lovers to maintain physical fitness.

A sauna and an upscale spa are available, besides a fully equipped Jacuzzi room.



The company also provides health services, through a comprehensive medical center for all disciplines.

A vast mosque that can accommodate a large number of worshipers to perform prayers.

A vast commercial area that includes all products and goods with global brands.

A gym was built in a vast space to practice all activities.The developer company did not neglect children's entertainment, so it provided a vast space for them with fully secured entertainment games for their safety.

Tracks for walking, jogging, relaxing, and riding away from cars.

Garages to prevent congestion in front of residential units.



Places for parties and barbecues.Regular facility maintenance services and cleaning workers are available all day.

A social club for family gatherings and spending the happiest times with friends.

The company did not forget the guard services, as it provided security crews trained at the highest level everywhere.

Vast playgrounds for various sports, such as football, basketball, and tennis.

Sandy beach allows water games and swimming practice.

Distribution of surveillance cameras throughout the day to monitor all events and prevent crimes and thefts.

Unit Prototypes
---
Entrance
The Spatial design of the prototype reflects a relaxing environment that addresses the user's lifestyle and needs.
With its blend of light and warm colors, the spacious design allows for the room to be flooded with light. Letting the morning light energize the resident in the large terrace, ready for a day at Bayside. Interior spaces use materials of the highest quality. With large floor to ceiling windows, that gives
Letting the imagination flow from the comfort of this sanctuary with its contemporary art and finishes that delight all the senses. The floors ground one in this dreamy space. Their simple design is in unison with the home ambiance. Linear in plan, the entrance embraces the warmth that welcomes and opens incitingly into the main living spaces with views of the terrace and garden. The reception is spacious, comfortable, and naturally lit by its long windows.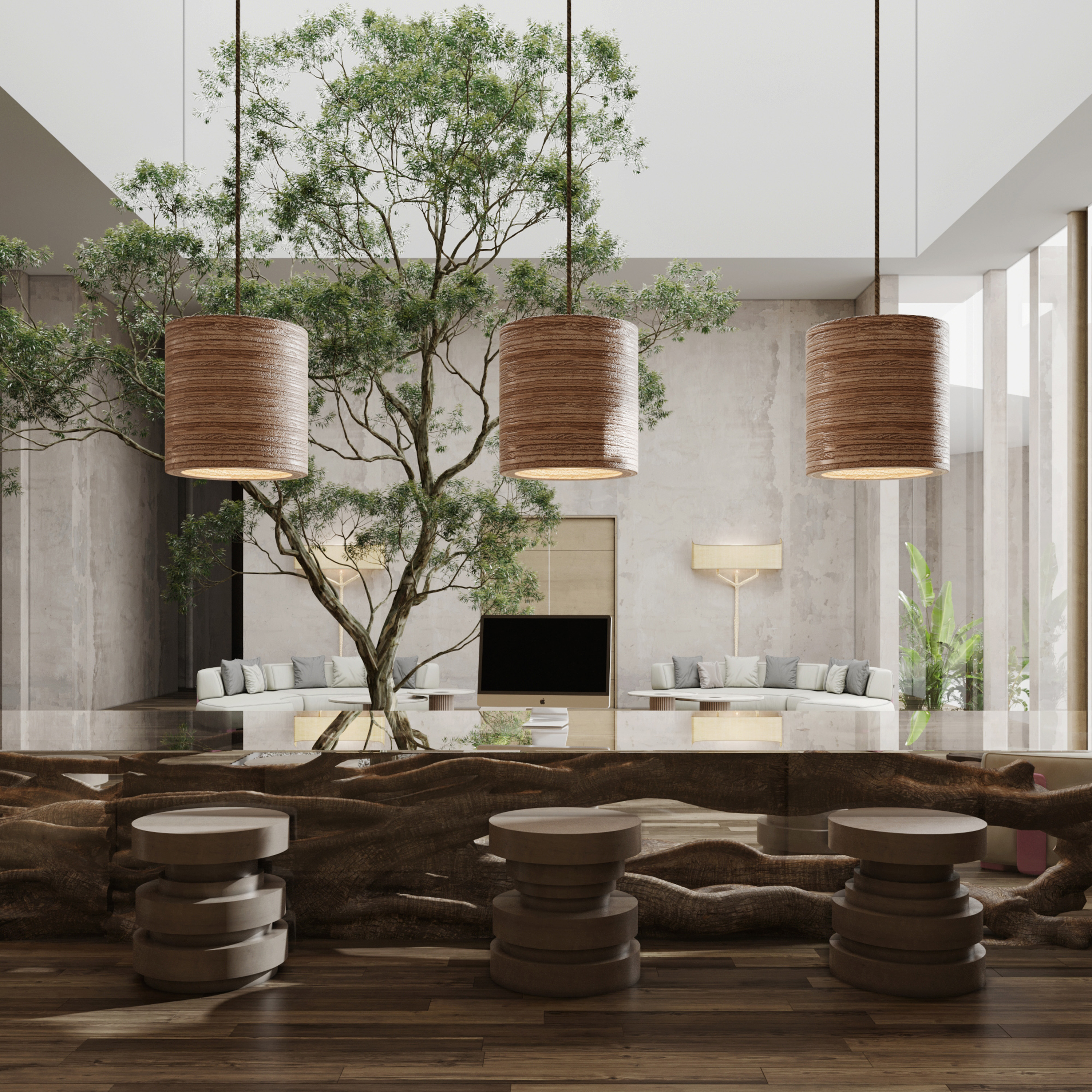 ---
Unit Type A
Living and sleeping areas are cooled by prevailing sea breezes through large operable glass doors that open to the garden, shaded by broad roof overhangs that mitigate solar heat gain at the full-height window walls.
---
Unit Type B
The spatial design at HSI, created for this project brings an indoor-outdoor experience within a tropical landscape while creating a sense of being on the water.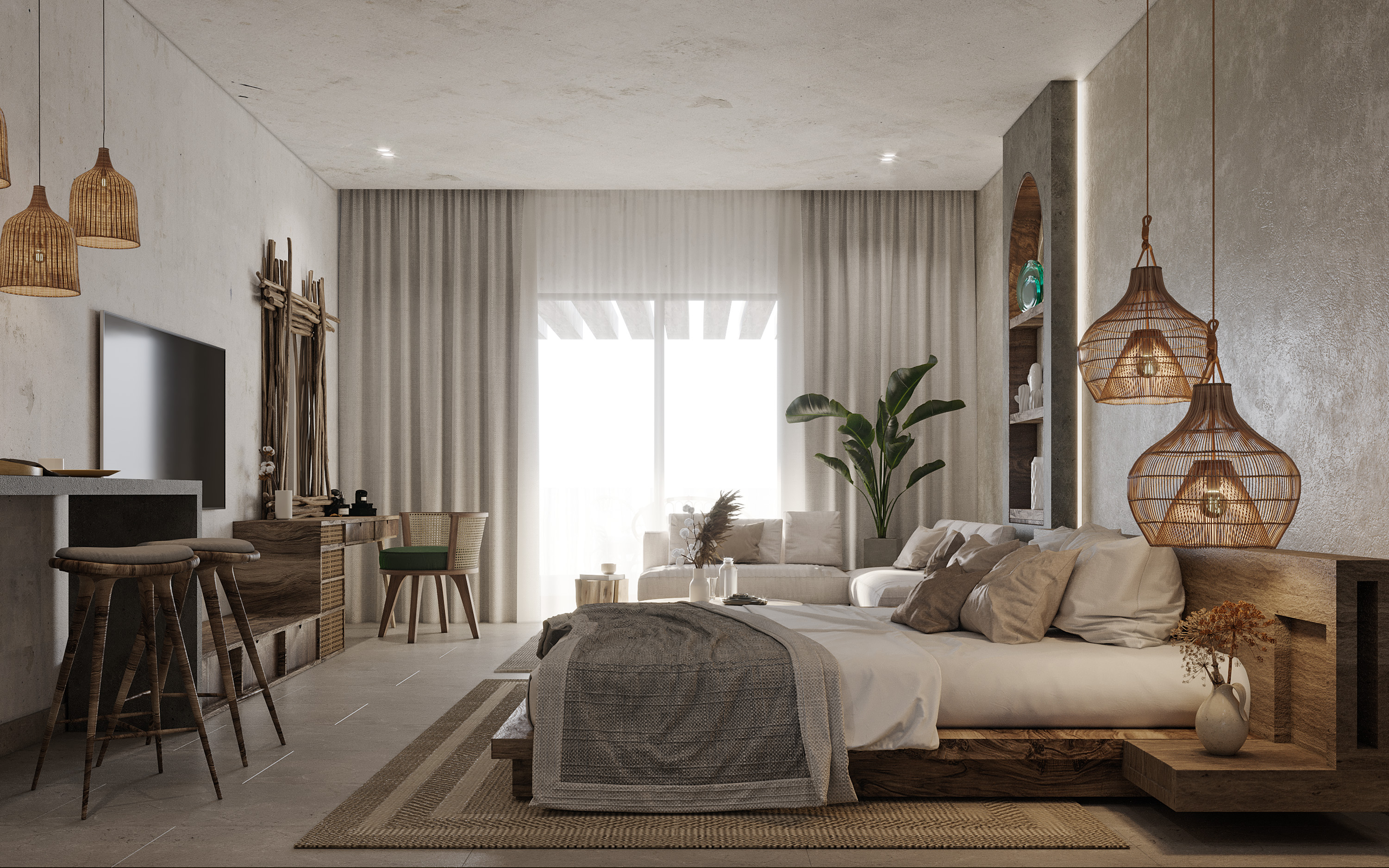 Bathed in natural daylight connects the living and sleeping levels, while floor-to-floor glazing connects the interiors to an abundance of outdoor decks and balconies. A minimalist palette of concrete, Ipe -Brazlian walnut-, both polished and exposed concrete, and limestone serves as a neutral canvas.
The areas are spacious which is perfect for entertaining. The spaces releases a beach aura around the residents and their guests, bring the beach vibes indoors.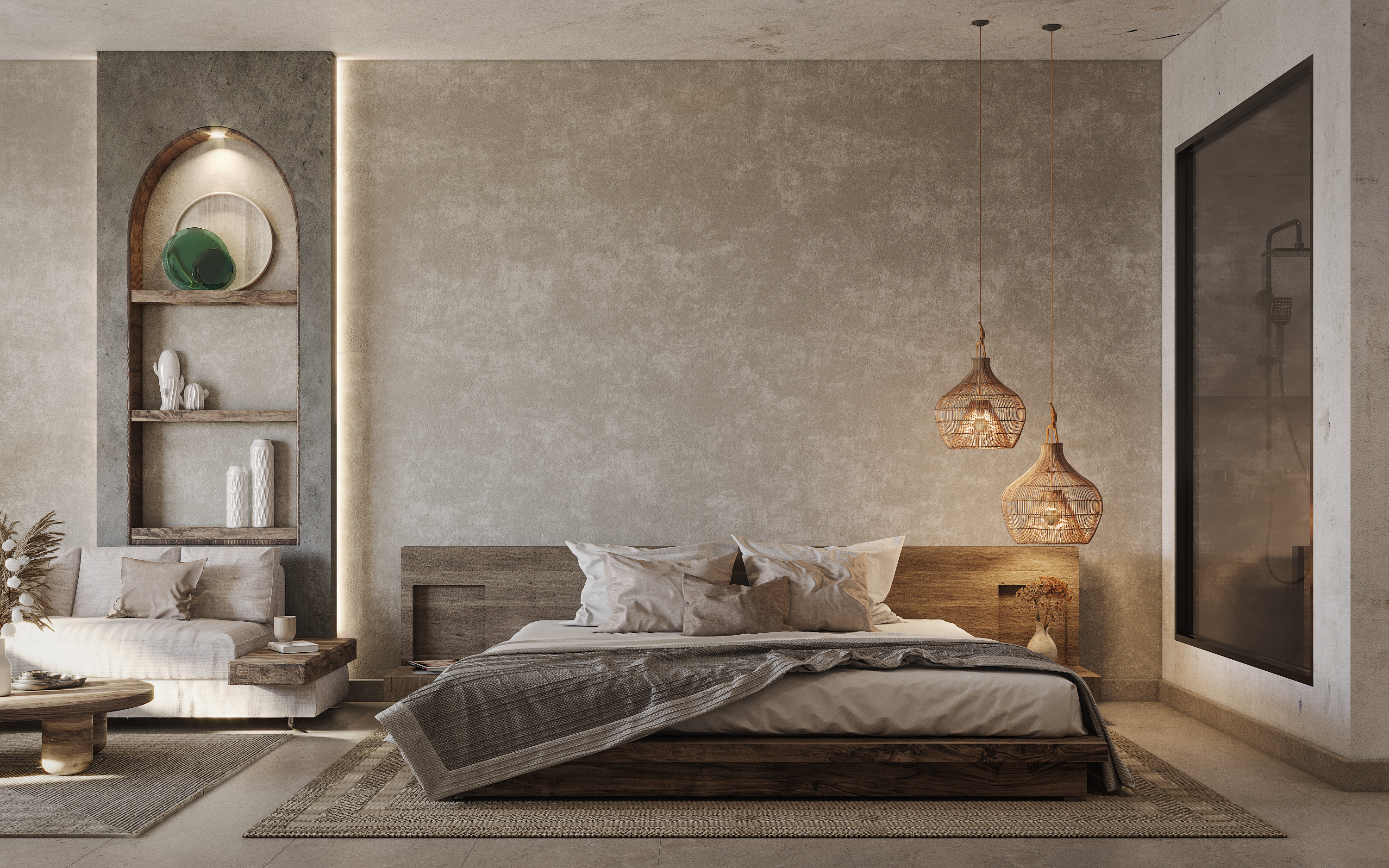 With its blend of soft and smooth textures, the spacious design of the bedrooms uses calming colors. With a shade of light allowing the sun to flood the room contributing to one's frame of mind allowing for nature-luxurious lifestyle experience. The area becomes one's personal sanctuary, designed to become a safe haven from the moment you step inside.
---
Unit Type C
The minimalist clear-cut lines are a statement of the contemporary elegant lifestyle. Allowing for the residents to take pleasure and pride in enjoying their own sanctuary.
The phenomena of the space of a room, the sunlight entering through a window, and the color and reflection of materials on a wall and floor all have integral relationships.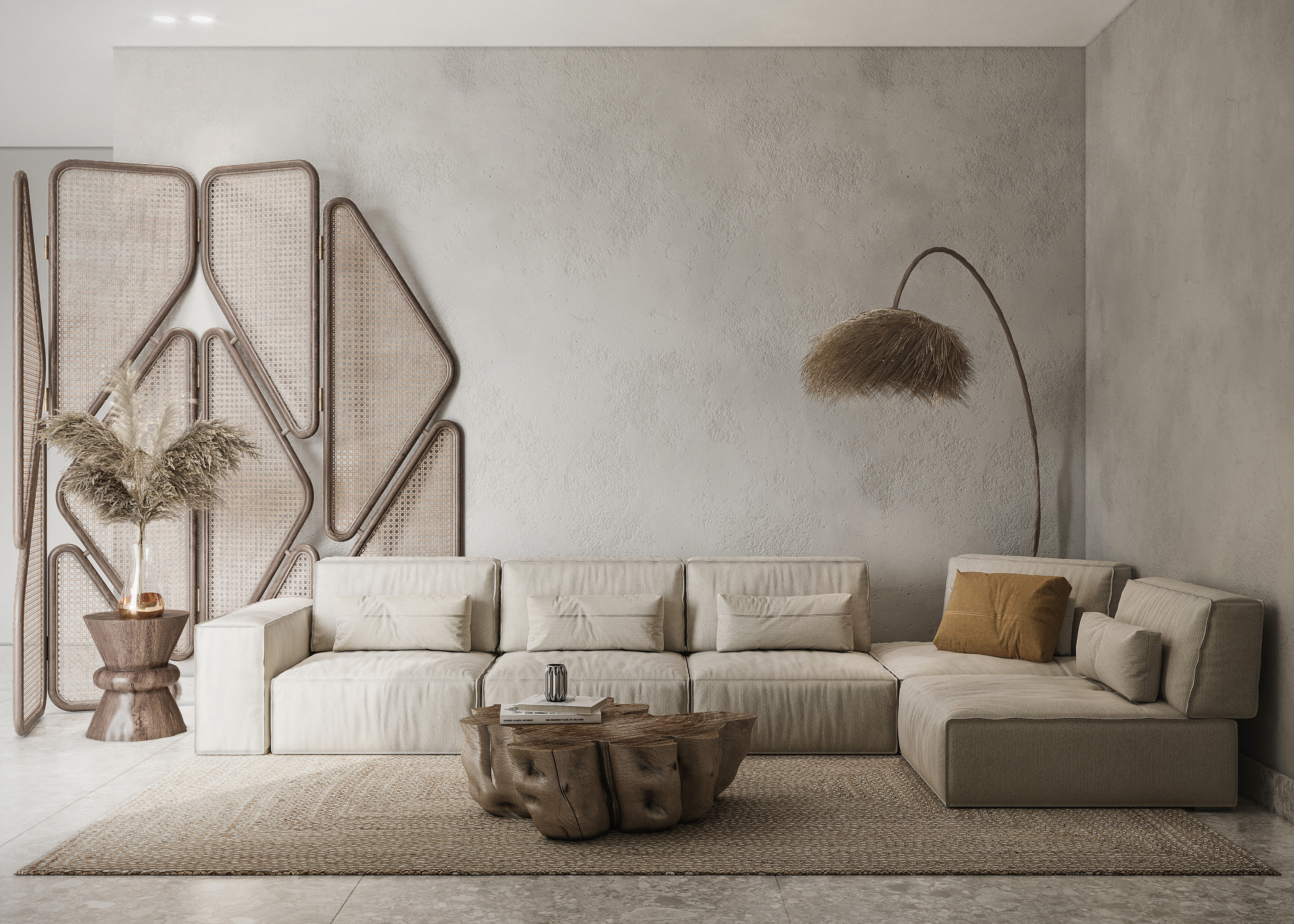 The serene room filters in the liveliness of the concept embodying the essence of the beach lifestyle.
Designers were not bound to copying form, texture, color, and space, instead, they presented a new reality in paintings that depicted radically fragmented objects, whose several sides were seen simultaneously.
---
Cabanas
The design was conceptualized to emitate the luxurious comfort of nature and beach life to its maximum aspects.
With its spacious design, the bedroomin itself is a masterpiece. The morning light shedding through the windows energizes you, preparing you for another day at Bayside's finesse lifestyle.
Bayside's designs are complemented with distinctive furniture layout that redefines the new luxury living with exceptional inspirations that fall in line with crafted interiors.
The designs showcased exude refinement and luxurious details that promise to pamper and give yout the building blocks to create a very personal home interior with a modern luxury lifestyle.

The reception is spacious, comfortable, and naturally lit by its long windows. Combining different textures in one structure greatly exemplifies and enables the onlookers in visualizing and in getting a feel of an architectural expression of the space in which it is applied.

From the essence to the physical materials, Azha is designed with facilities that inhabit opulent quality of life, and spaces that tend to signal a desire to connect with nature forming one community
Redefining the new luxury living with architectural inspirations that fall in line with crafted interiors that endeavors for an effortless, minimally programmed functional space, we procured this project and set a compelling new model for bringing cital and community-enriching design structure.

Our design concepts celebrate culture to create a unique style that represent our brand approach.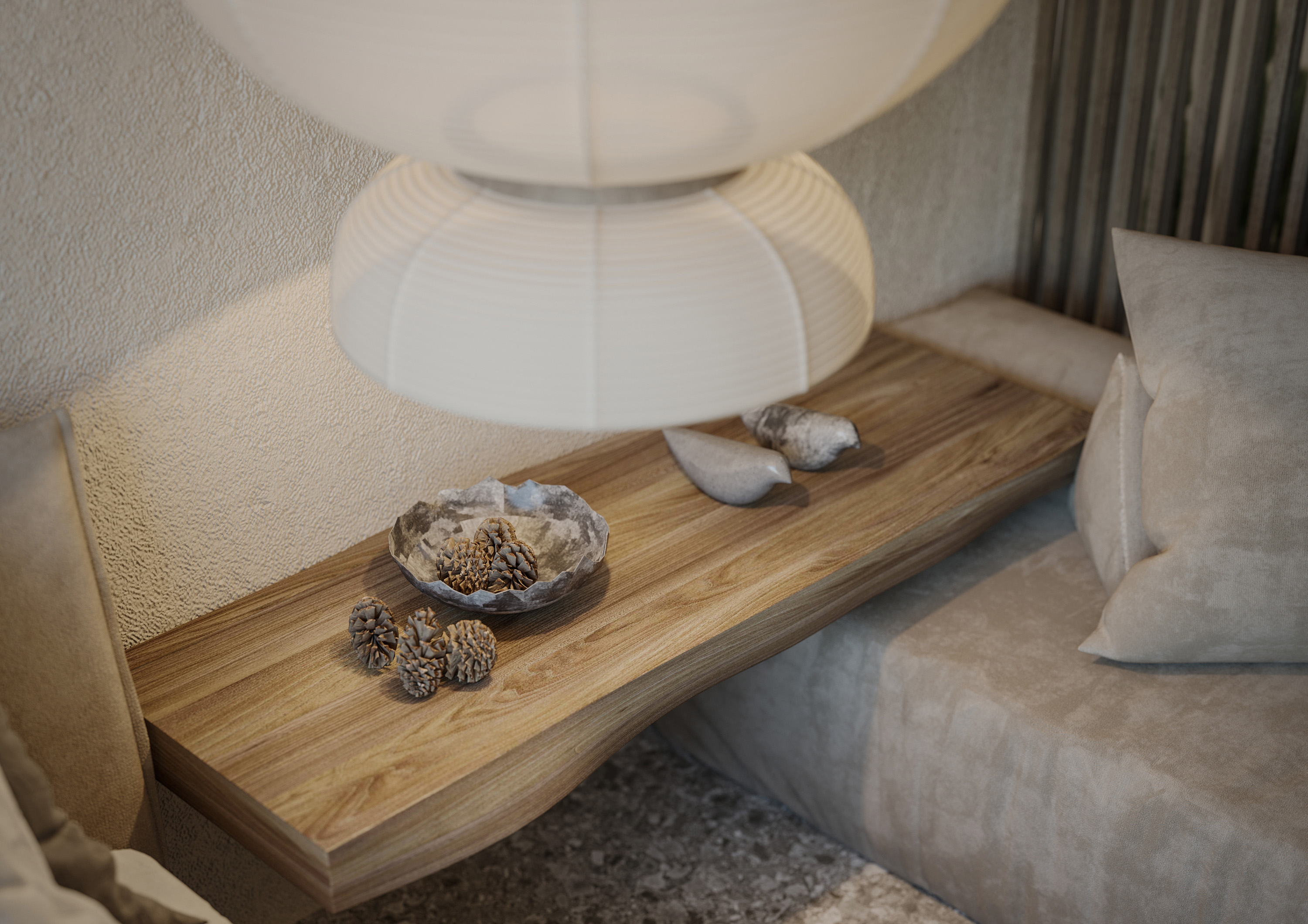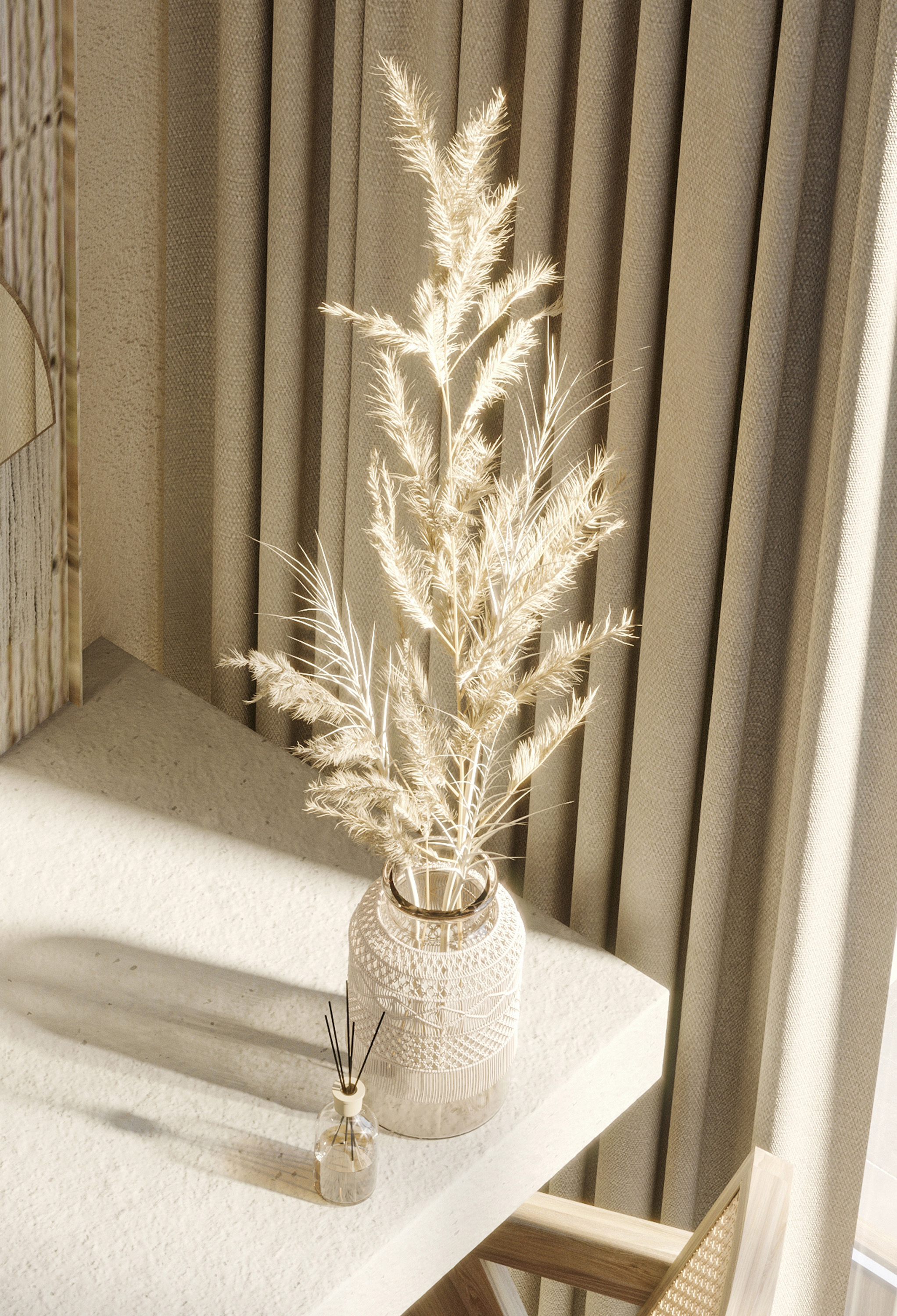 DROP US A LINE

info@hsi-eg.com


+20 2256 141 27 / +20 2256 141 28
+20 128 7831 831