CFC VILLA
Where geometry and fluidity meet
A truly modern space, we liken the CFC Villa to living in a rainforest of marble and concrete, greenery included. From our signature cascading light fixtures, to larger-than-life true art pieces gracing the space in the form of classical greco-roman statues and busts, this is a home that celebrates the best of life.



Reception & Dining Area

An interior overflowing with accents on every surface, we've made the villa as appealing as possible upon first entry, as it leaves an impression on guests and residents alike. Asymmetrical rhombus-shaped marble tiling accented with brassy metal inlays extend from the entrance to the reception area, to be artfully replaced by subdued dark wood paneling in the main living areas for a more comfortable feel.

The reception is naturally lit via long windows, adding a sense of openness and welcome to the space. Behind it, a decorative bookshelf-turned-separator delineates the reception area from the living area. An ultra-modern fireplace also borders the two areas, with black marble base and glass encasement.
Deep greys of the living area contrast with the brightness of the well-lit reception area, allowing it to appear as a refuge, a hidden bunker of comfort and quiet. Strong vertical design elements allow the room to stretch upwards, and draw attention to the ceiling height. Built-in lighting preserves the height, and prevents the space from looking too compacted, but rather spacious and open.
Living Room & Dining Area

Master Bedroom
Where self-care is an act of luxury, the CFC Villa's bathroom makes it into an act of pure devotion. Diffused, inlaid light fixtures throughout the shelving units gives a soft warm glow, which is easily reflected by brass elements and glass incorporated in the design of the shower and bathtub.
Bedroom O1
Bedroom O2
Bedroom O3
In a more modern take, the various bedrooms of the house take on an extra charm, each with their own visual style. Minimal bedroom decor is emphasized by an ultra-minimalist bathroom design, incorporating light grey marble walls, floors and countertop, and an extravagant yet simple minimal circular mirror.
Gym Area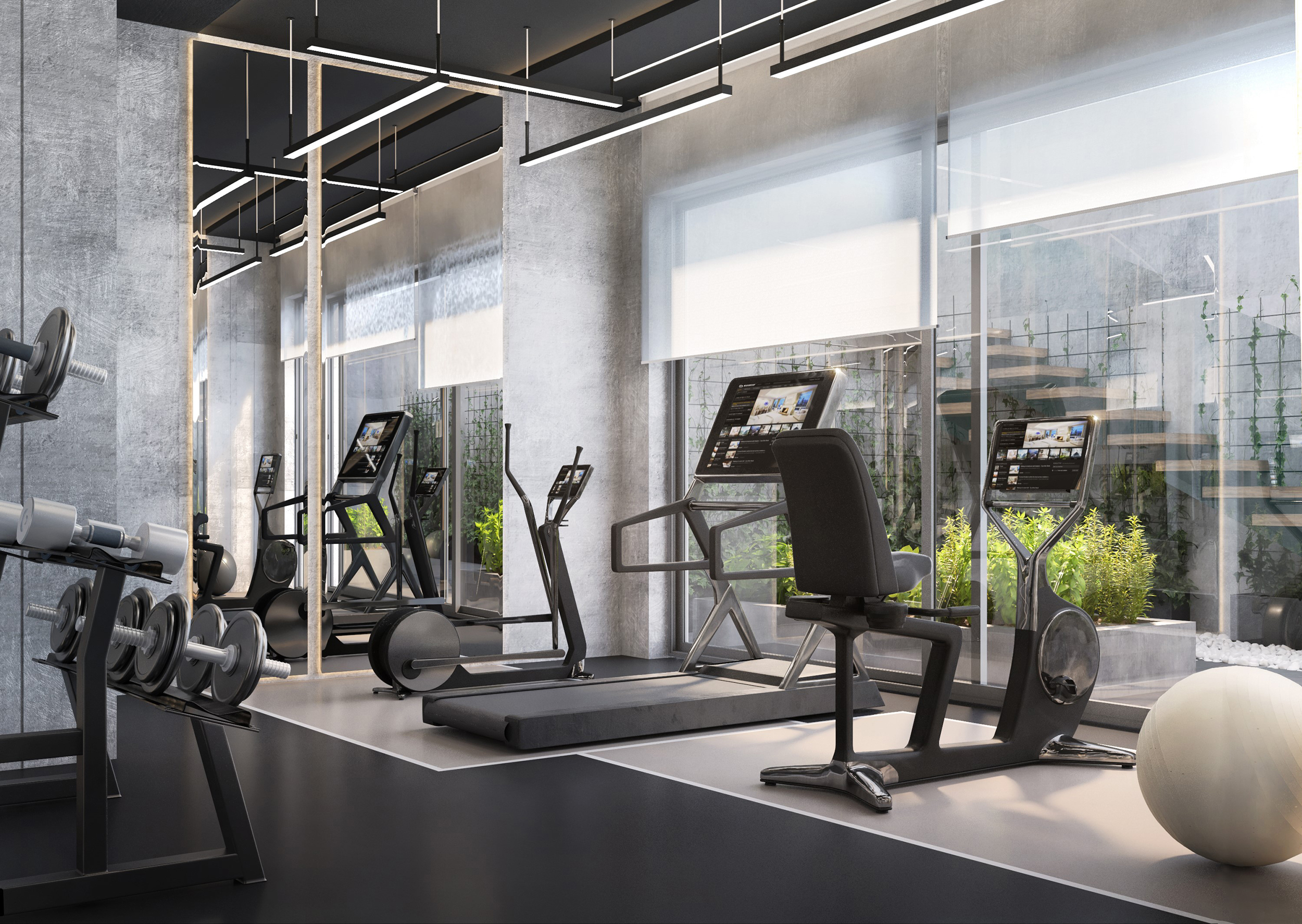 Roof
DROP US A LINE

info@hsi-eg.com


+20 2256 141 27 / +20 2256 141 28
+20 128 7831 831