Felopateer palace
Ample harmonious space
Designed to exemplify plentiful, harmonious space. With wide sweeping seating areas composed of low-lying sofa pieces, luxury in comfort is the main focus at the Felopateer Palace administrative offices. The Felopateer Palace legacy spans several generations and continents and is a story of innovation, artistic excellence, entrepreneurship and dedication to the growth and integrity of the watches and jewelry industry.

Entrance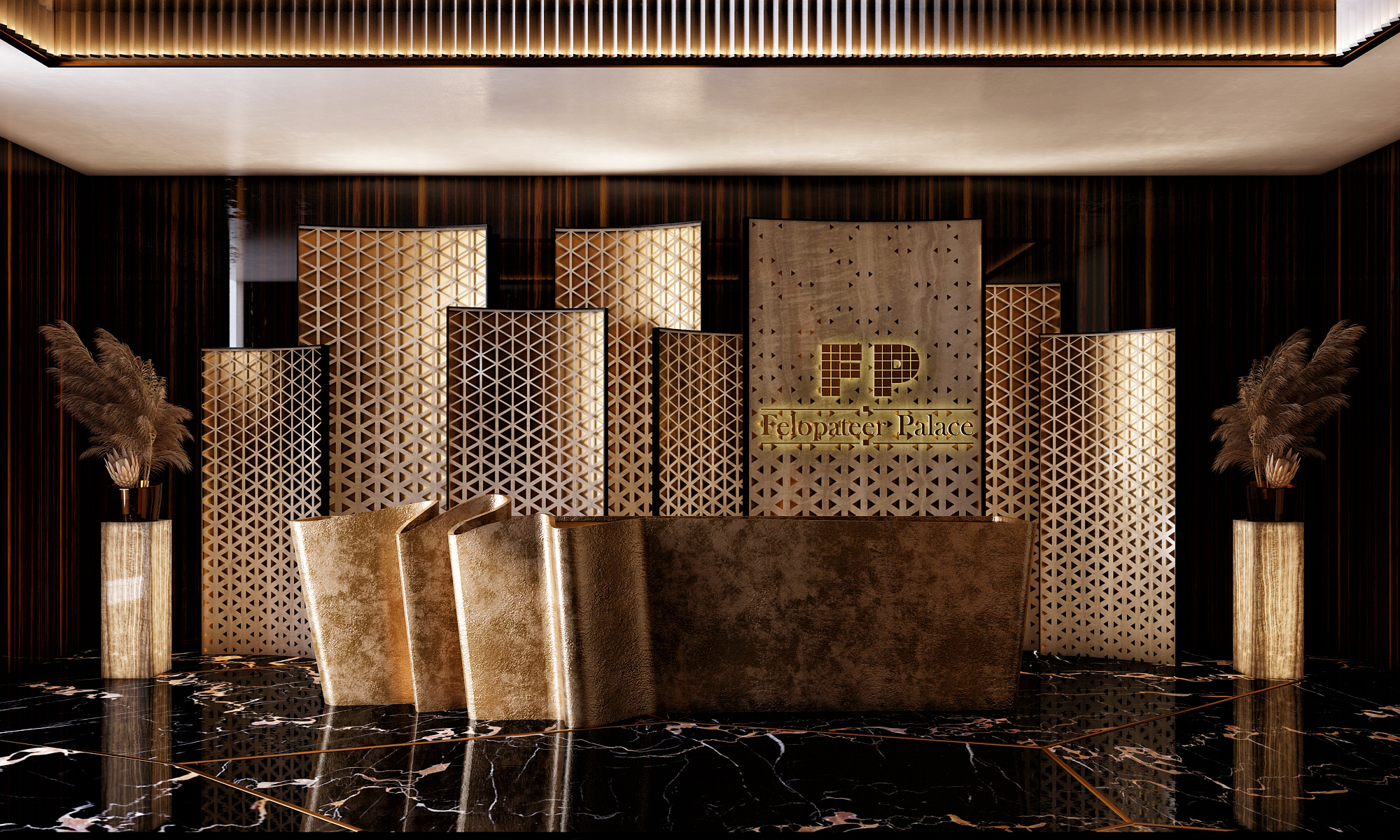 For their office spaces, we've brought to the fore all of the elements which make their vision stand out as one of impeccable quality and taste in design.

Treated as a modern spectacle, the main entrance of the administrative offices is set up to offer a glimpse into the personality and brand power of Felopateer Palace. Shining golden elements flanked by marble and glossy wooden walls, the interior practically invites visitors into the inner chambers of one of their high-end luxury watches.

The entrance desk is particularly unique here, crafted into a delicate organic design that contrasts with the surrounding geometricity and adding a sensational wow-factor.

Once inside, one immediately notices ceiling height windows are adorned by succinct geometric window accents, promoting dynamic motion within the offices. To balance out the diagonal flow of the view, furnishings are decidedly a mix of square and organic shapes, with no diagonals so as not to overcrowd the eye.

Low-lying coffee tables have been chosen throughout the offices, to promote a sense of vertical spaciousness. This is further achieved through lux ceiling paneling which is simultaneously reflective and extremely elegant.

A comforting sanctuary, and the home of one of Egypt's premier luxury artisanal companies, the essence of the Felopateer Palace administrative offices is one of exuberant class and style, and our choice of decadent deep browns, blacks, gold and taupe gives you a sense of sitting by a fireplace in the home of classical luxury.
Reception
Secretary's Office
CEO's Office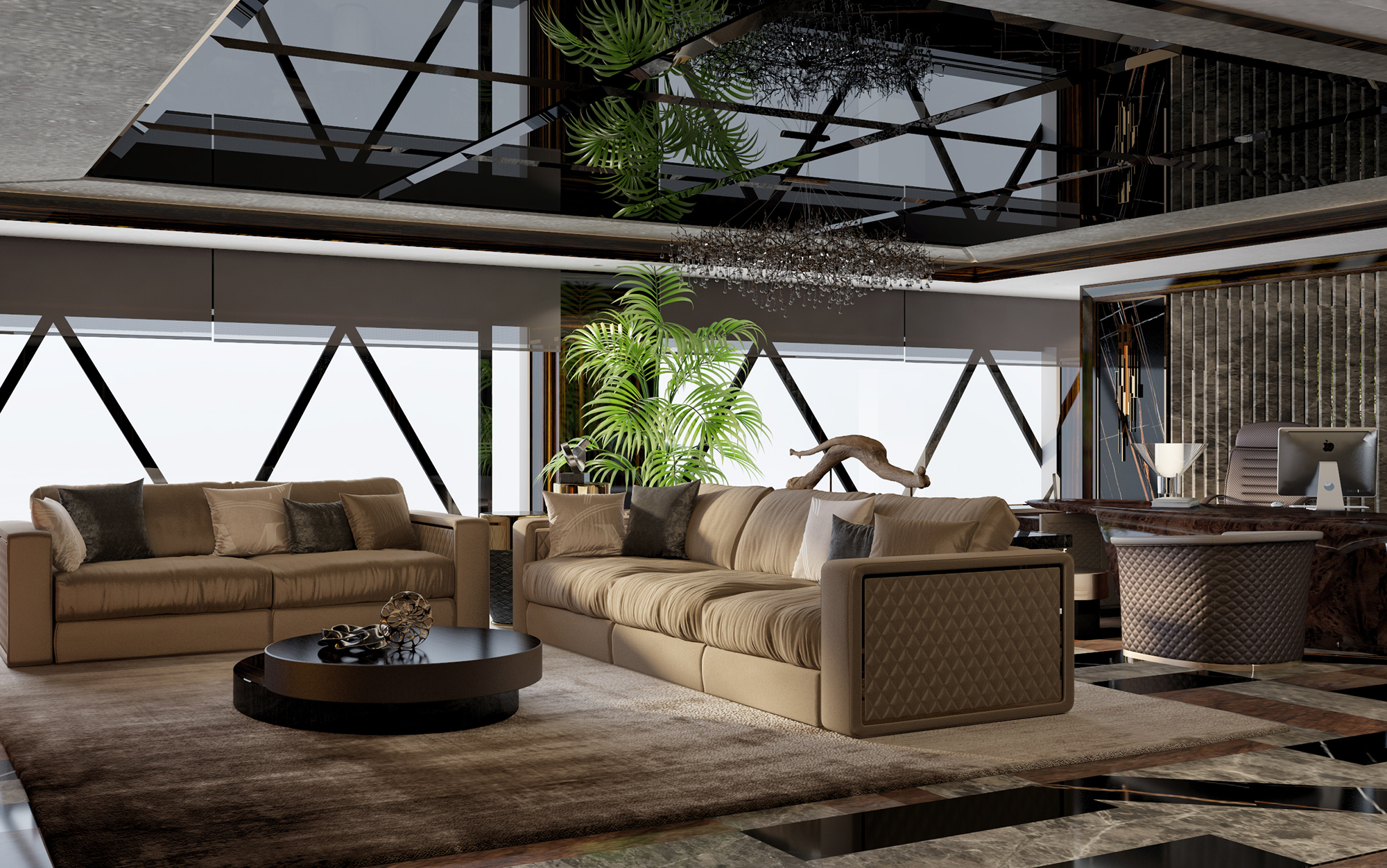 Meeting Room
DROP US A LINE

info@hsi-eg.com


+20 2256 141 27 / +20 2256 141 28
+20 128 7831 831