JOSHUA TREE, THE INVISIBLE MIRROR HOUSE


Mirror-clad Invisible House reflects its desert surrounds


By Eleanor Gibson for Dezeen
12 June, 2020

This one of a kind Masterpiece designed by Chris Hanley & Tomas Osinski is available as the ultimate getaway. A solar powered property with Piero Lissoni + Pierre Pailin furniture throughout, floor to ceiling windows, sliding glass doors that open to the surrounding rocks with embedded lights, and a large 100 ft indoor pool.

This unique and beautifully designed property boasts space and tranquility whilst showcasing its 90 acres of outdoor space and expansive desert views. The perfect location for a retreat filled with lots of outdoor exploring + activities, star gazing, meditation, yoga, sound baths + evening entertainment in Joshua Tree and beyond.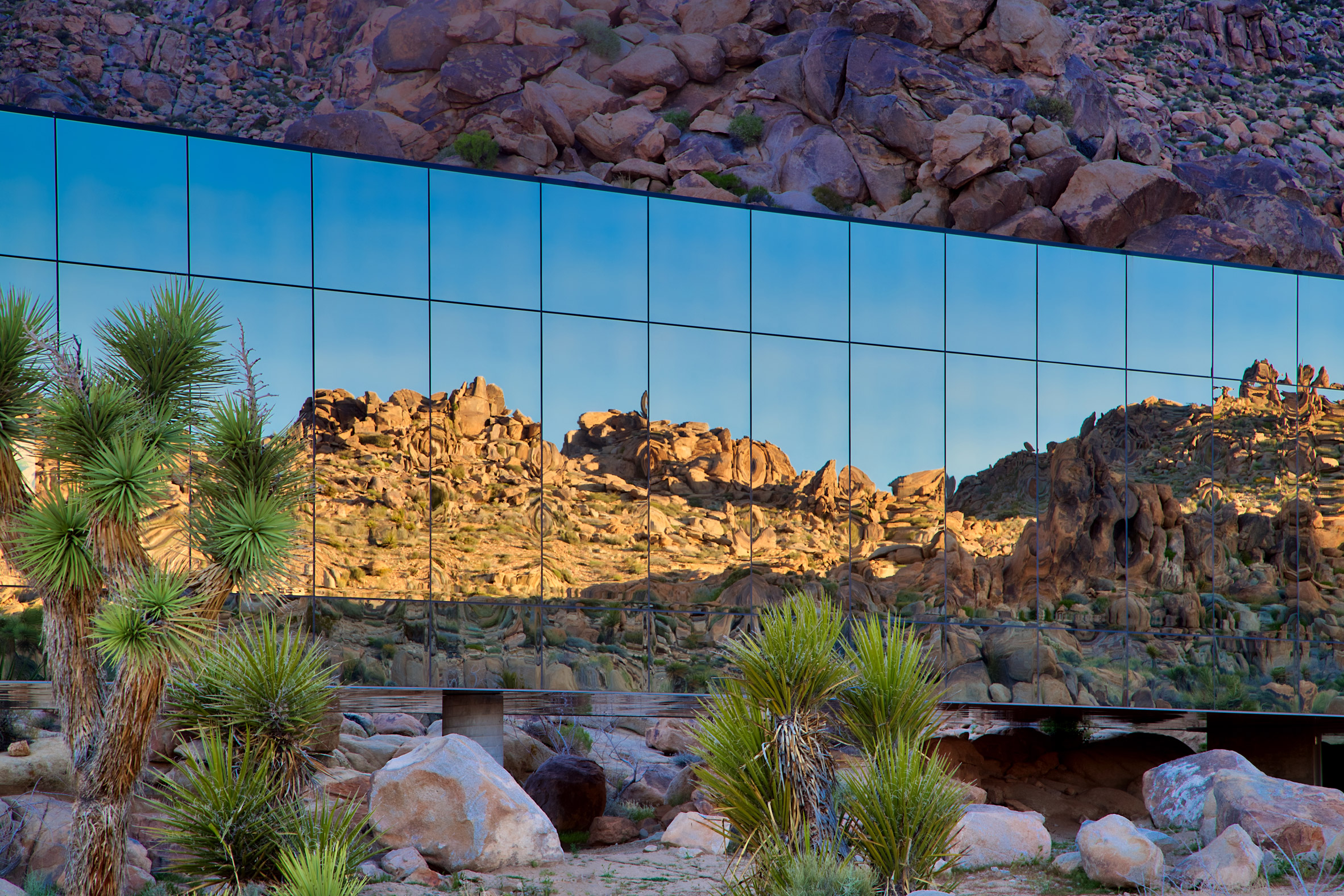 Hanley, the Los Angeles film producer behind American Psycho, worked with architect Tomas Osinski to develop a long and slender steel-frame house clad in mirrored, tempered glass typically used for skyscrapers. It is elevated above the ground on cylindrical concrete columns, forming a cantilever at one end.

Inside, the mirrored glass walls offer expansive views of the private 90-acre surrounds, while the metal structure is left exposed in the ceiling.
The 5,500-square-foot (511-square-metre) house is designed as one long, continuous entertaining space around a 100-foot-long (30-metre-long) indoor swimming pool.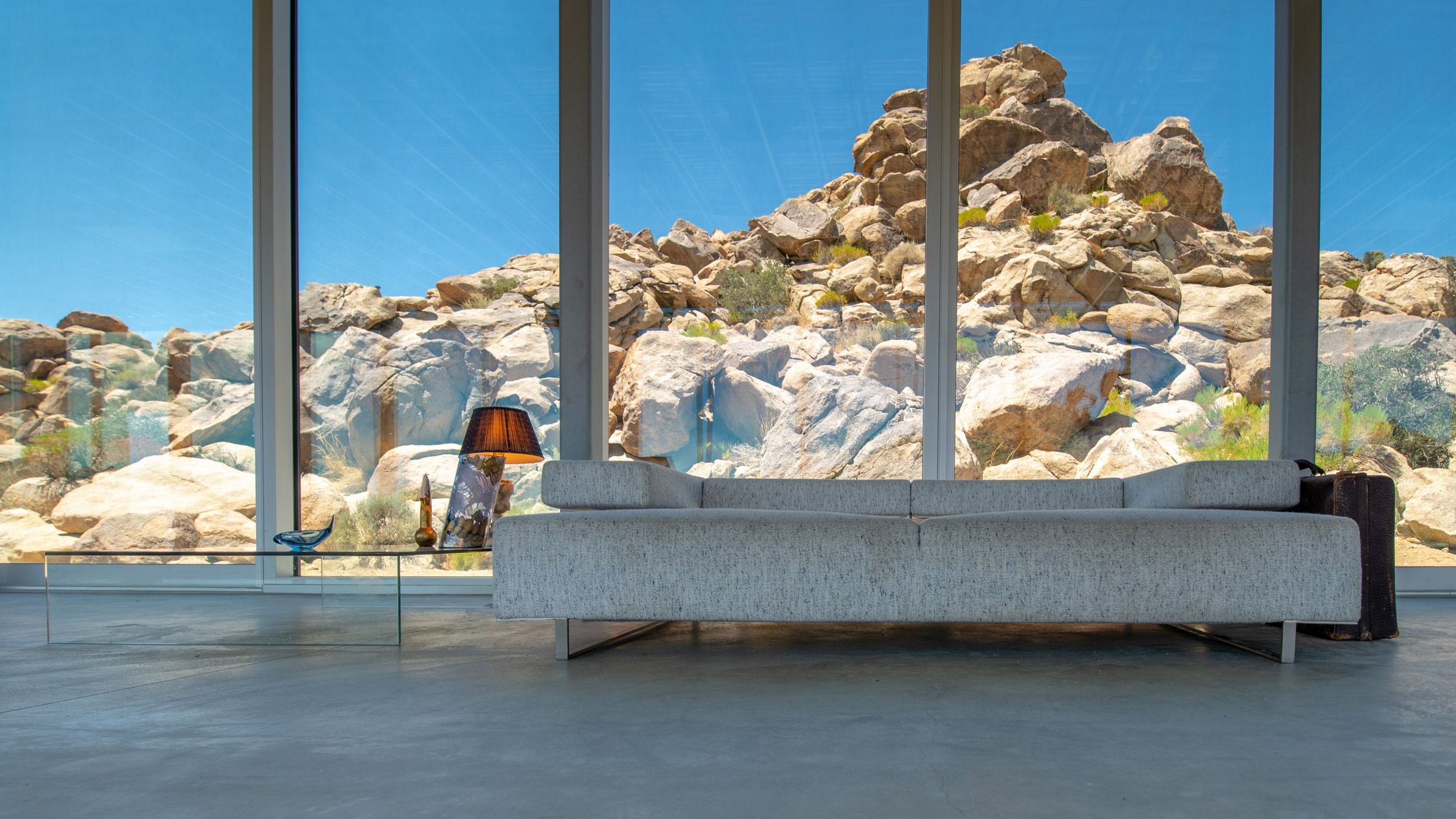 The living room and dining area are arranged on the concrete floor around the pool. They include different setups of sofas and chairs. Sliding glass doors also form a large portion of the wall on the west side to open the interiors up to the outside.
The pool ends at a white wall designed as a projection screen for movies, while at the other end is a kitchen designed to be suitable for catered events.
Hanley is an LA-based producer behind films including American Psycho, The Virgin Suicides and Spring Breakers. He also has plans to build another house from splayed shipping containers in nearby Joshua Tree National Park.
Called Container House, and designed by London architect James Whitaker, the proposal was one of Dezeen's most popular stories in 2017.A mid-century home that Los Angeles studio Mini Inno recently renovated into a holiday home, a weathering steel cabin by Cohesion Studio, which is also available to rent, and a black house Oller & Pejic designed to look like a shadow are among other houses in the US national park.
DROP US A LINE

info@hsi-eg.com


+20 2256 141 27 / +20 2256 141 28
+20 128 7831 831