Lake view VILLA
Your Own Personal Savannah
An approach we've described as having your own personal savannah, the horizontal lines and down-to-earth influence of the Lake View villa's design is not easily missed. Emerging as a structure from the Earth itself, the villa incorporates a variety of natural-tone materials to make its silhouette stand out.
Exterior & Landscape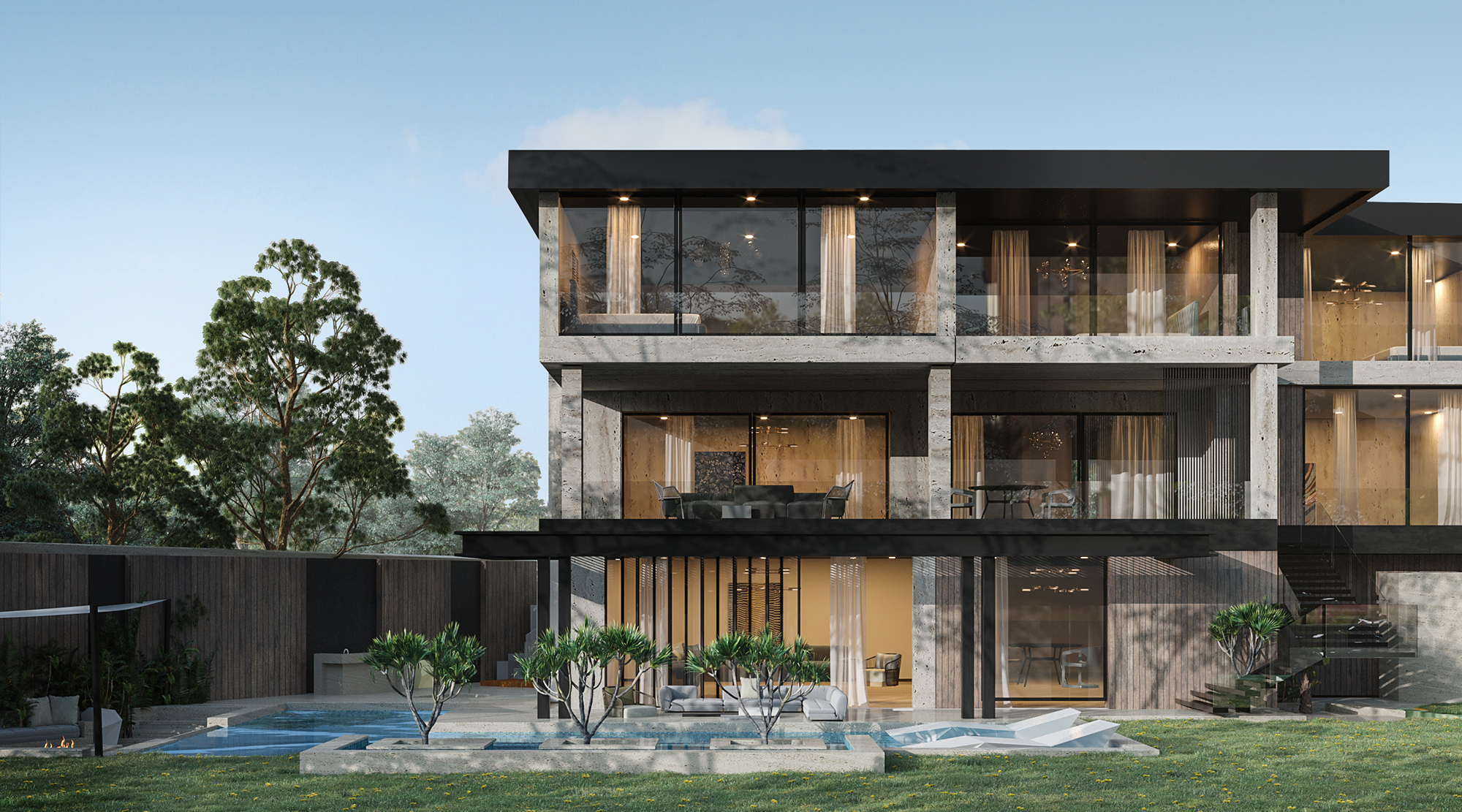 Reception & Dining Area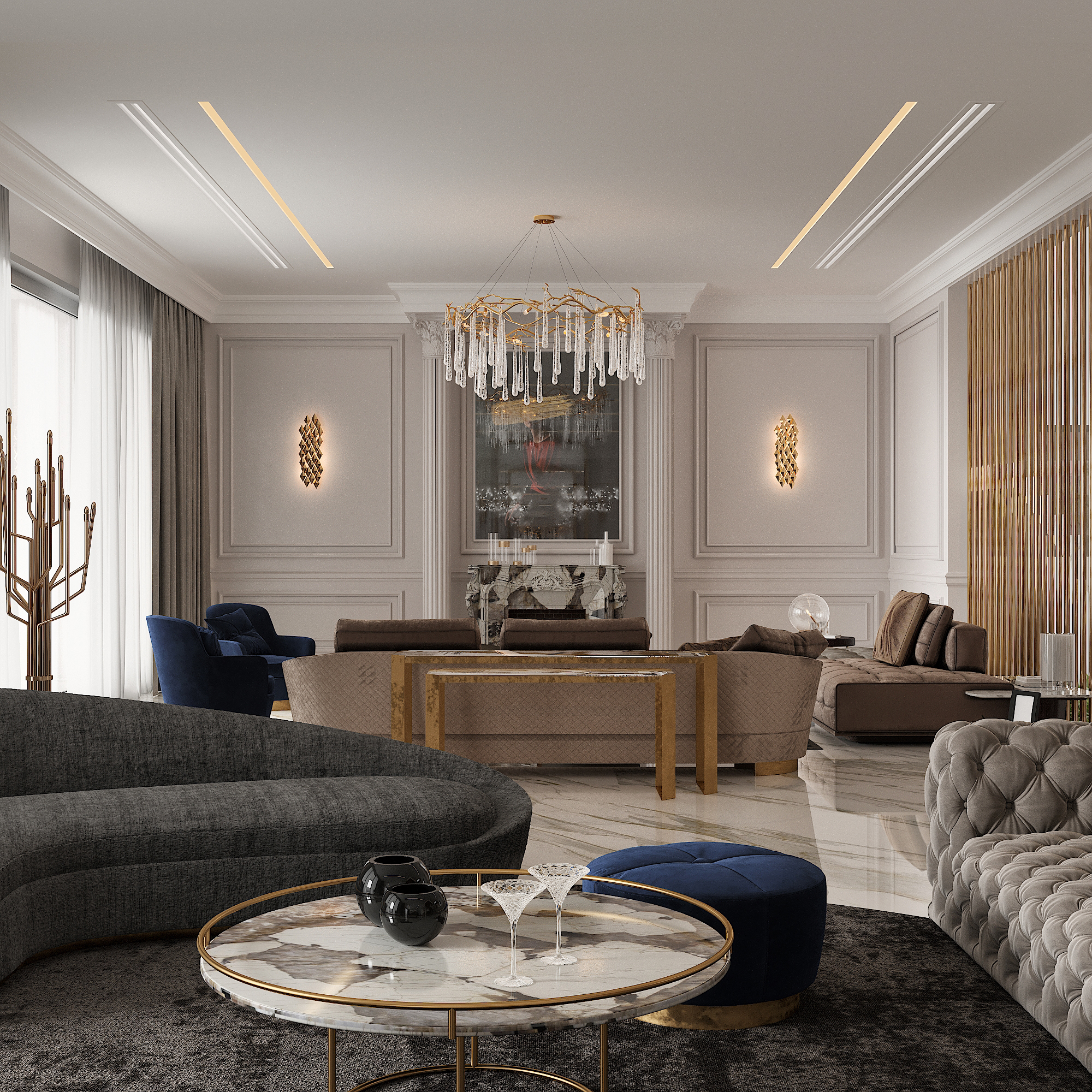 Clarity and simplicity of mind is the goal of this design approach. No excess, only perfection. An exquisite meld of old and new, the main reception area is tucked away behind the glowing marble staircase, and its brassy separator bars. With dangling crystal chandeliers and sublime wainscoting lining pristine white walls, an aged look makes a timeless return. The chandelier is reinvented and reinterpreted, taking it back to its original roots in nature.
Dark, luscious and glossy, the main dining area features a central, marble-top, fourteen seat dining table. Impossibly extravagant and luxurious, fully upholstered navy blue chairs complete the set, button-tufted to perfection. A medium tone grey area rug pulls the darker elements together and allows them to seamlessly integrate with the brightness of the surrounding space.
A touch of French, elegant damask-style patterns greet visitors in the reception bathroom. Topped off with gold contemporary design elements, and dreamy white marble, the bathroom, like the main areas, displays a fresh mix of old and new influences. An organically carved countertop washbasin finishes this look, adding an interesting appeal to the monochromatic white and grey marble.
Lobby & Living Room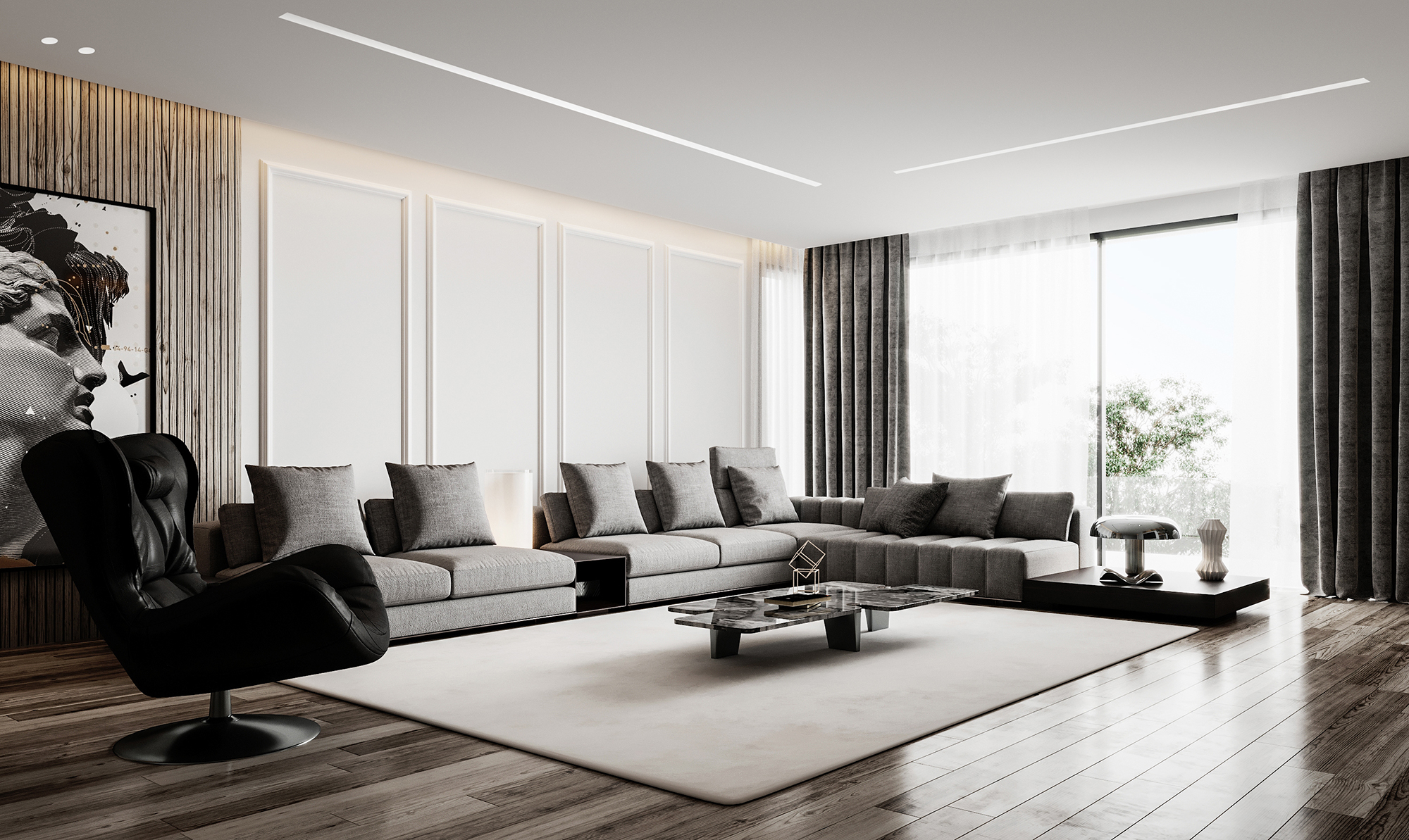 Master Bedroom
A true experience in getting dressed. Well-lit, decorous and perfectly aligned. This dressing area features a double-sided vanity table, allowing two people to get ready at the same time. Clear glass paneling allows you to see the closet's contents at a glance, adding clarity to convenience.
Bedroom O1
Bedroom O2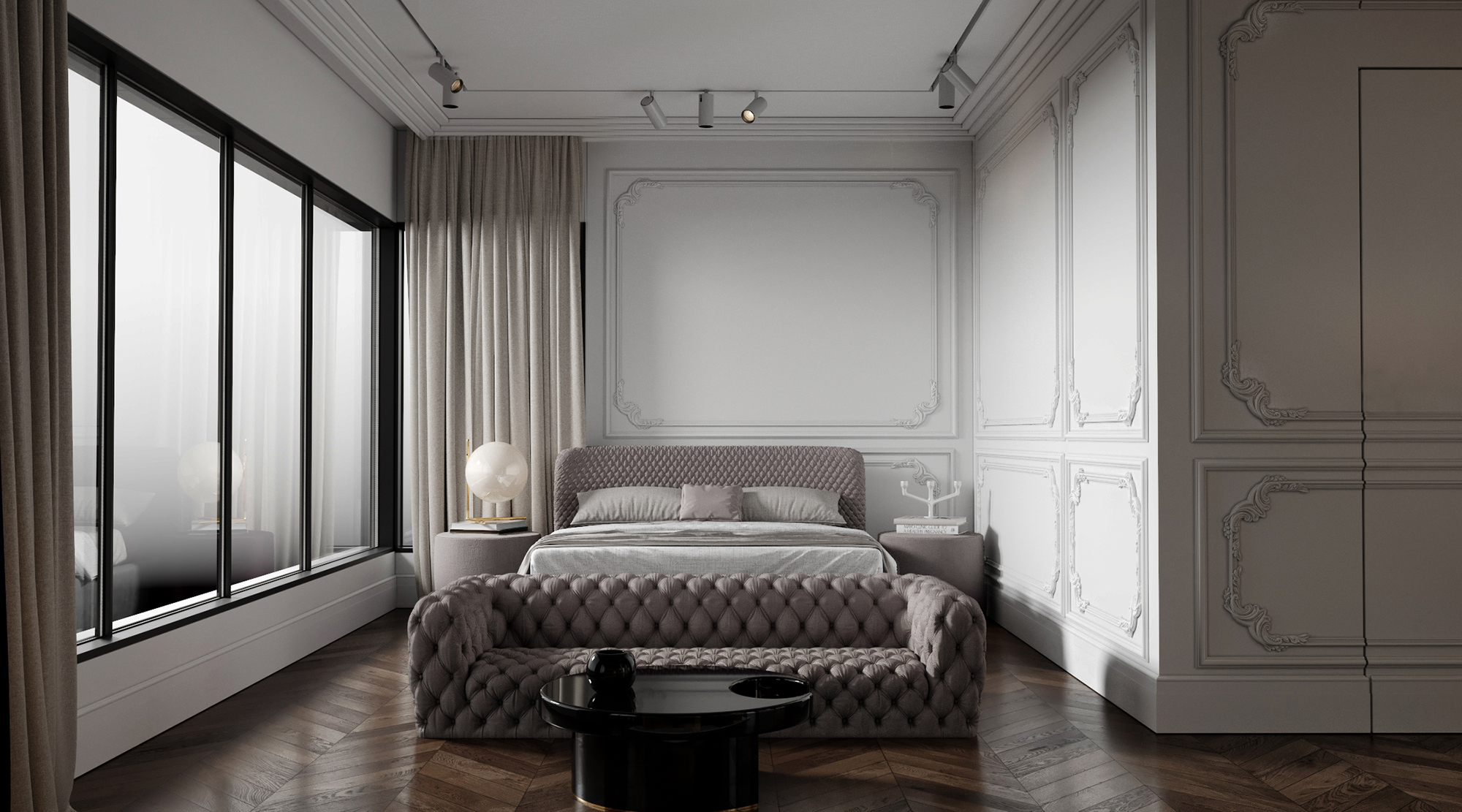 DROP US A LINE

info@hsi-eg.com


+20 2256 141 27 / +20 2256 141 28
+20 128 7831 831