Palm Hills Estate
Ample harmonious space
A vestige of the landscape and the relationship shared between the residence and site, the house takes full advantage of the plot's mild climate. While windows and doors fill interiors with air and light, they also frame views of the diverse flora surrounding the home.
Reception
Master Bedroom
Letting the imagination flow from the comfort of this sanctuary with its contemporary art and finishes that delight all the senses. The floors ground one in this dreamy home. Their simple design is in unison with the home ambience.
Using alternating horizontal rows of grey porcelain creates an elegance in the detail. The smallest and finest features are perfected through the clean lines and definition between the colors.

The reception is spacious, comfortable, and naturally lit by its long windows. The furniture arrangement is framed by a separator that visually connects to the other living spaces while maintaining the character of the reception. The dark version of the reception is visually soothing; with minor accents that gives a slight pop, the balance of color is as delicate as the choice of materials and textures.

Light refracts off the walls and brightens up the space and mood. One can allow the happiness to embody them with dazzling

views of the sea and sky framed by the full wall windows.The color palette will ensure one to reach nirvana among the plush comfort and elegant lines of this interior design. With ample space, this becomes a home away from home.
Bedroom O1


Roof Living Room
Roof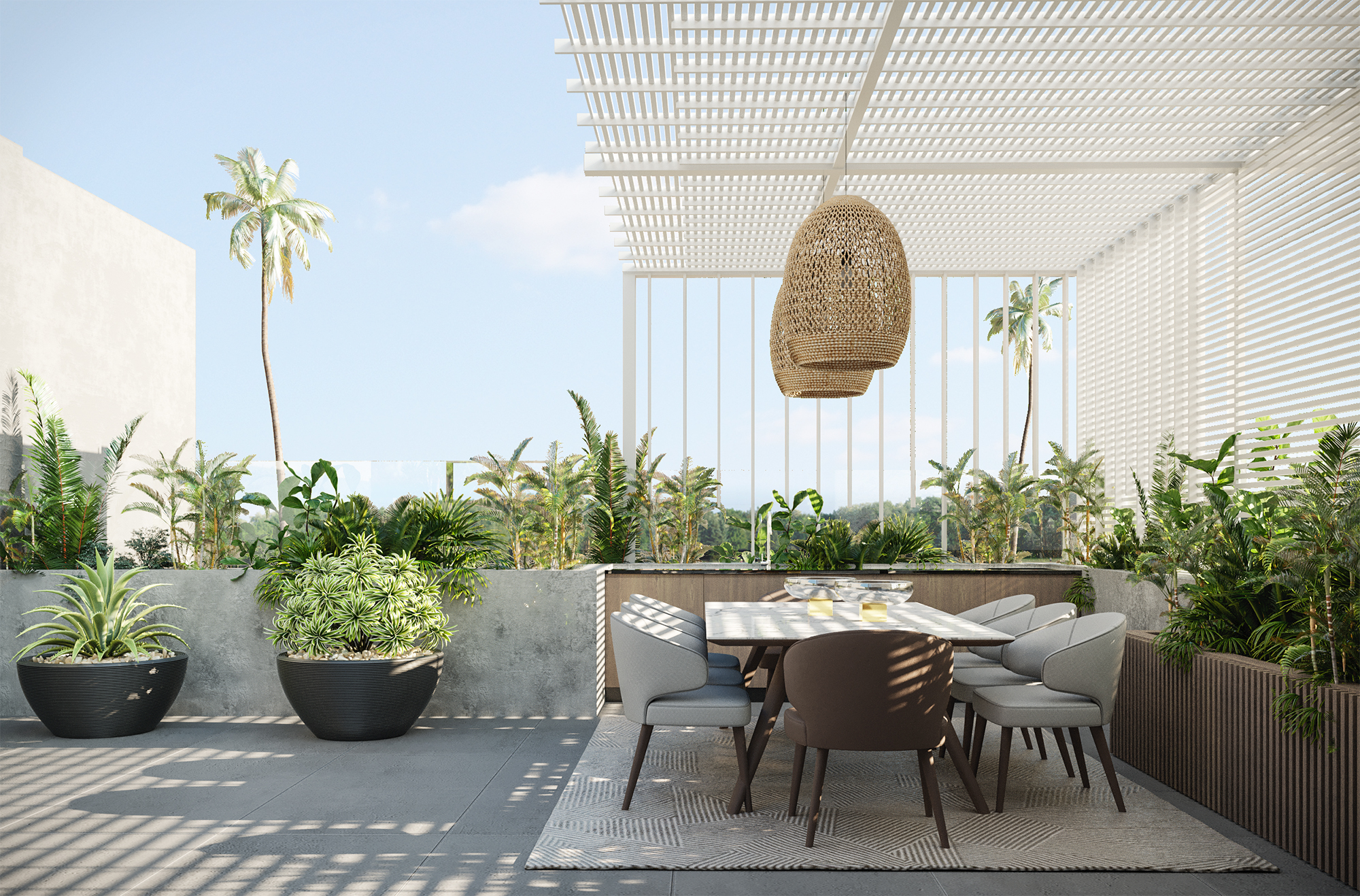 DROP US A LINE

info@hsi-eg.com


+20 2256 141 27 / +20 2256 141 28
+20 128 7831 831