Palm hills mansion 2
Redefining the Mansion
A modern palace tailored to perfection. This Palm Hills Mansion features a pool that spans the length of the residence, skylights scattered throughout, and landscaping that melds with the architectural environment to create a luxury residential experience that is unmatched.
Exterior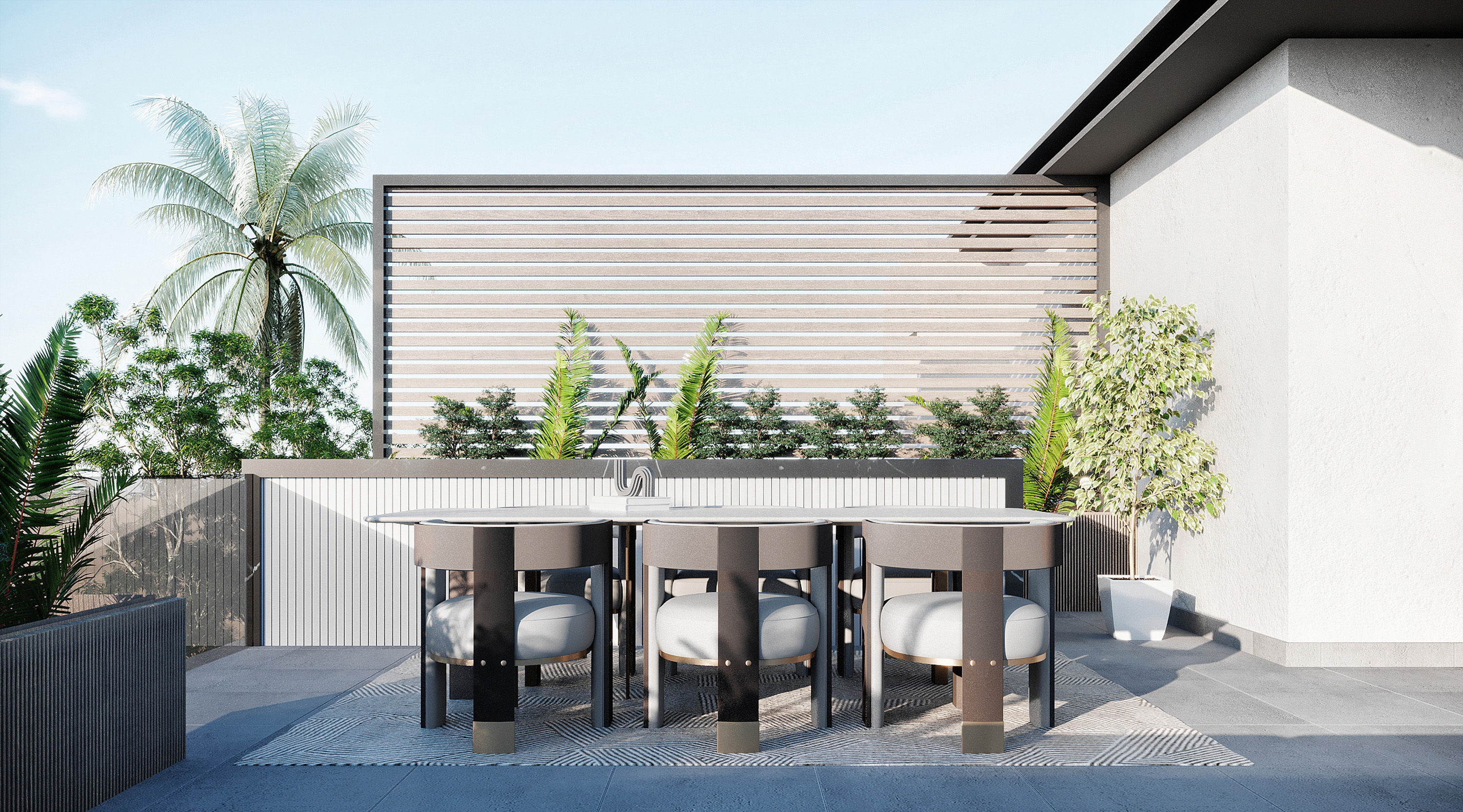 Entrance & Reception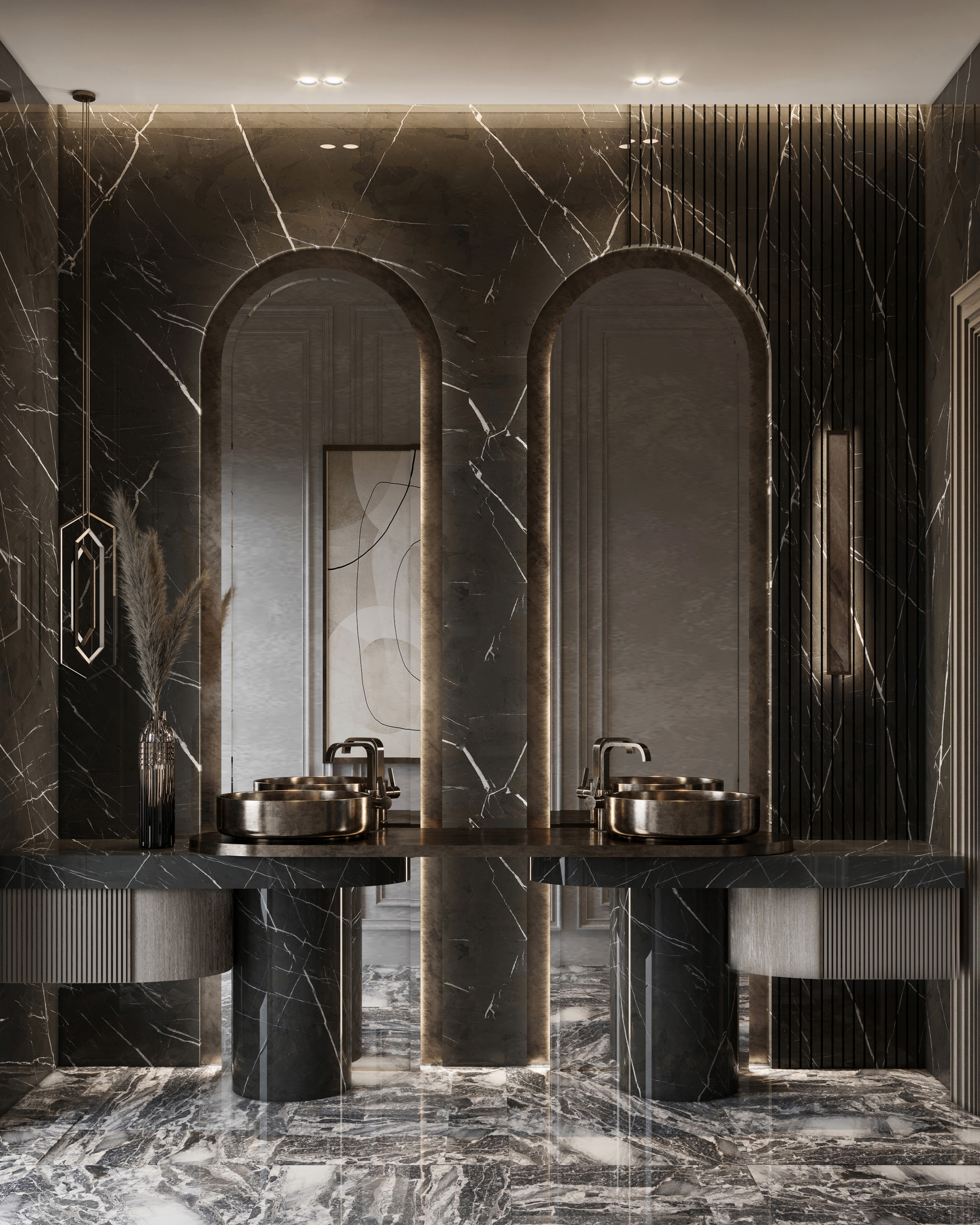 For this residential project, we've endeavored to embody the essence of spectacle. To make a spectacle of refined taste, luxury, and architecture. Magnifying skylights shape the space, merging into exquisite glass windows that extend from ceiling to floor.
Large slabs of black marble adorn the reception area. Comfortable tufted seating can be found throughout, among neutral toned brassy statement pieces, side tables and light fixtures. Sleek built-in lighting fixtures allow the space to be flushed with light, while chandeliers serve as mood lighting for cozy evenings.
An exquisite mesh of materials and textures, the furnishings are both eclectic and harmonious at once. Utilizing subdued tones and rich materials such as suede.
Living Room
Master Bedroom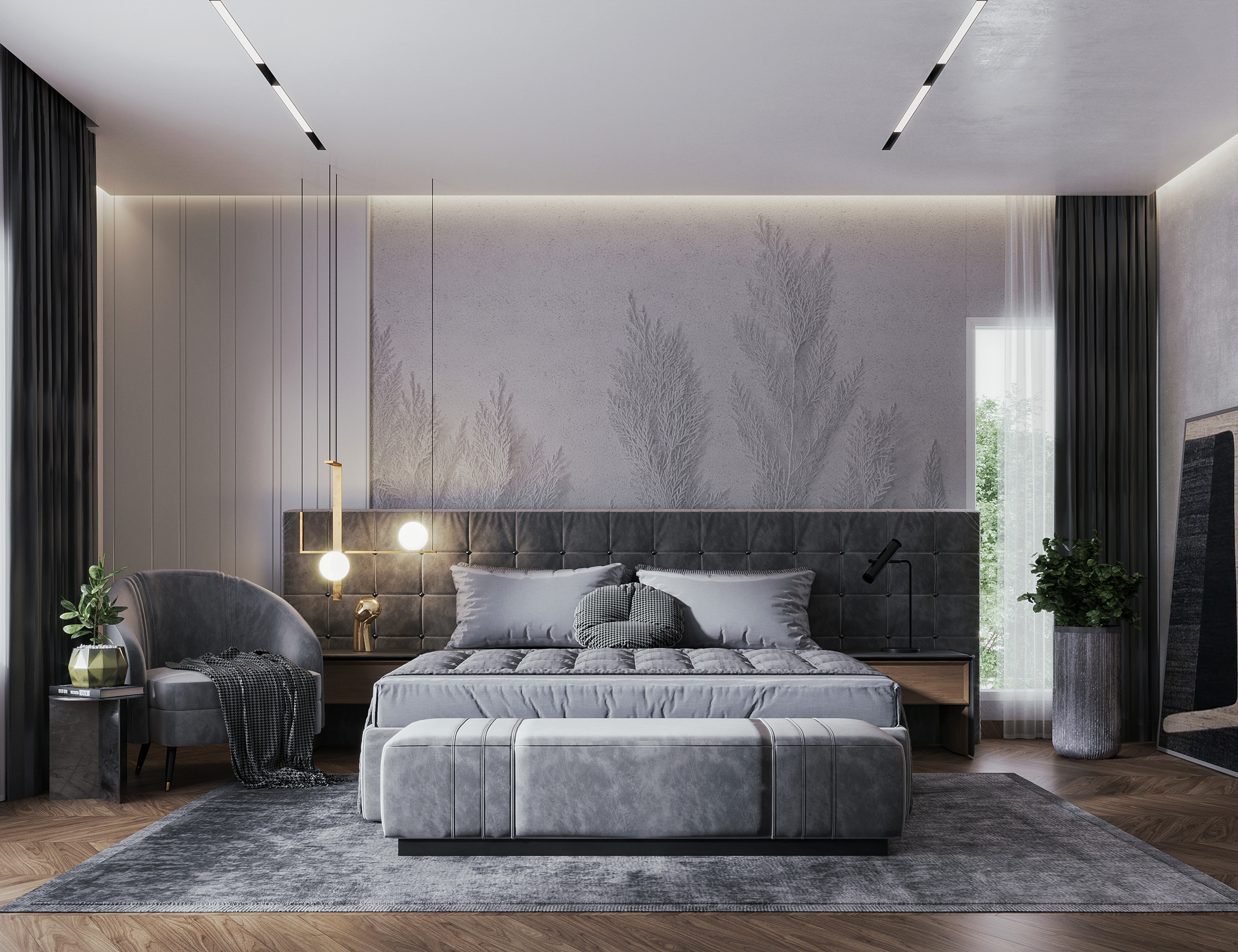 Bedroom O1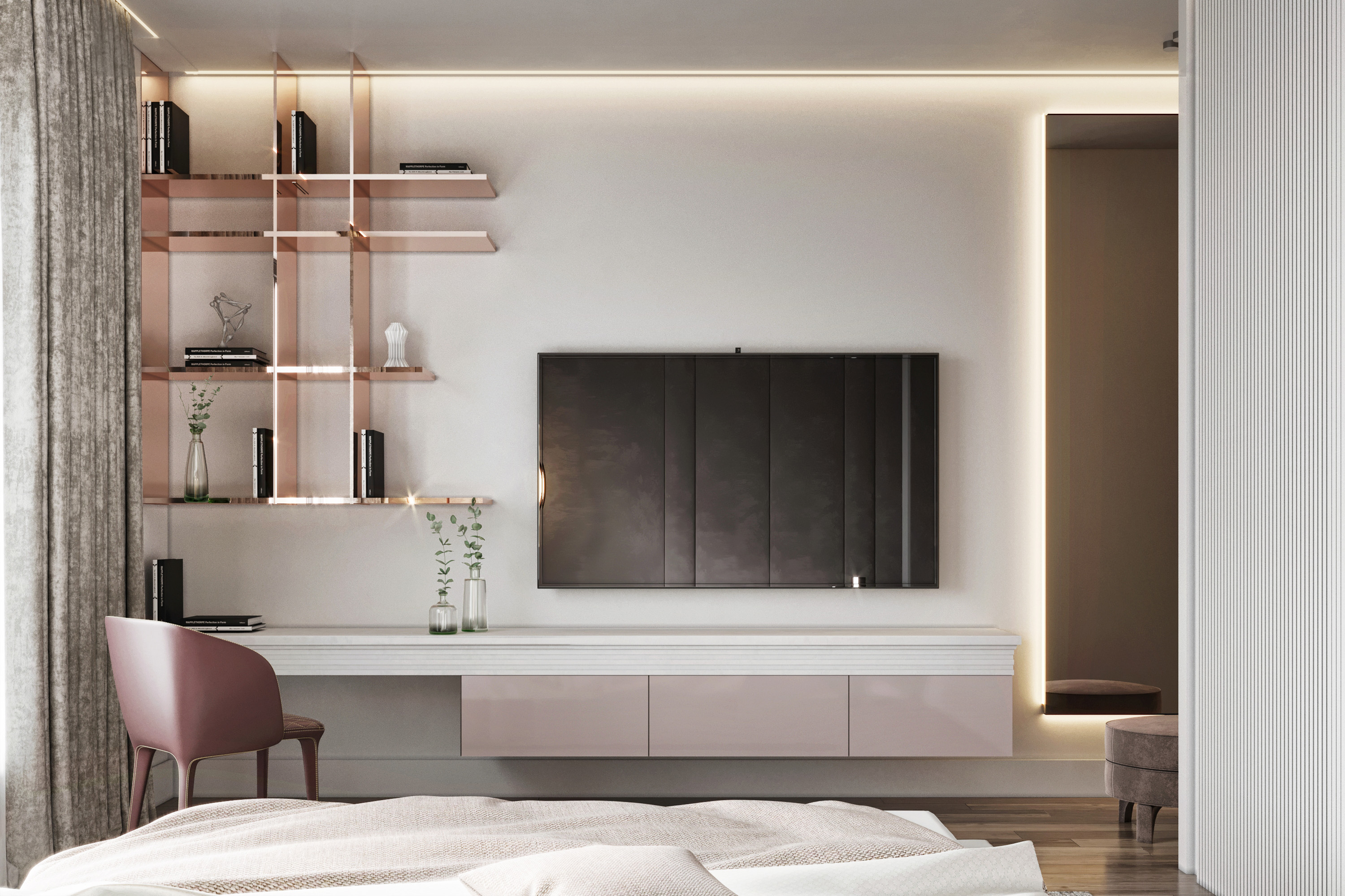 The master bedroom enjoys spectacular panoramic pool views. Along with taupe and beige tones, the use of suede is maintained in the private rooms here. A variety of luxury features, including walk-in closets and dual washbasins can be found in both the first and second master bedrooms.
A variation of marble textures and colors are used throughout the bathrooms. The contrast between dark and white marble allows the bathtubs to be elevated and separated from the remainder of the bathroom space, while floor to ceiling windows let sunlight in, and allow cleaning to become a natural, relaxing experience.
Bedrooms throughout the mansion incorporate art elements such as paintings, sculptures and decorative separators. These allow each room to convey its own sense identity, while maintaining a calm elegance throughout. Cool undertones were chosen for the private quarters, from pinks to greys to taupe and even navy, consistency is maintained through tone and texture.
Bedroom O2
Bedroom O3
Lux, spacious, and good-natured, bedrooms at the mansion offer accomodation for a variety of lifestyles and tastes, while bringing a clarity in design that promotes clarity in living.
DROP US A LINE

info@hsi-eg.com


+20 2256 141 27 / +20 2256 141 28
+20 128 7831 831