The MarQ Compound

Luxury Residential Area


The Address Developments, part of The Address Holding, is a resourceful real estate developer and establishing trend-setter in distinctive and innovative family communities. Since its commencement 25 years ago, The Address has been developing innovative solutions that fuse quality and serenity to shape the future of urban life.
The Concept
---
The MarQ is the first serviced villas community in The Golden Square offering a complete top notch concierge services household management.

The MarQ resort offers a cutting edge and exceptional lifestyle where luxury is crystal clear in every aspect. They create a unique and modern lifestyle, that is dedicated to stimulate happiness over 26 Feddans in New Cairo. All through spacious green areas, astounding water features and selection between a limited number of 321 stand alone villas, twin and town homes.

The MarQs villas are designed and built according to premium standards within a sustainable residential community. With an impeccable eye to detail, the villas are an intertwining of comfort and elegance with streamlined functionality.

Our conceptual direction for the MarQ was a meld of classical and modern design influences. A muted brassy color palette is accented sporadically throughout by azure blue details, providing the full effect of complementary color and cohesion of space. Panelled wall molding in the main living areas offers a generous throwback to chic french-style home decor, while operating as a deconstruction with its contemporary asymmetry and impressive height.

This is complemented by art-deco style wallpaper in the main dining area, carefully selected in a monochrome hue, as to accent the various contemporary features of the room. Chief of these is the highly modern, suspended marble staircase, with floor to ceiling brassy bar railing.

A confluence of colors and textures is brought together by a prevailing centrepiece in each of the main living areas. A delicate and idiosyncratic artwork adorns the main living room, and a circular, encompassing mirror piece adds depth and continuity to the eight-seat dining area.

The MarQ homes offer superior finishing specifications, including prime versatile floor cladding.

The Location
---
It is located in the heart of New Cairo, the current hotspot for real estate and lifestyle innovation.
1.0 Exterior Facade
---
House exteriors are designed to stand out from the surrounding skyline. A striking spectacle composed of towering glass windows of various sizes and dimensions, invites the eye and allows inside and outside to meld into one. Supreme privacy afforded by the private gardens is made full use of via large backyard patio areas, constantly bathed in warm light from the indoor rooms during the evening, and letting in breathtaking natural light during the day.

2.0 Interior


---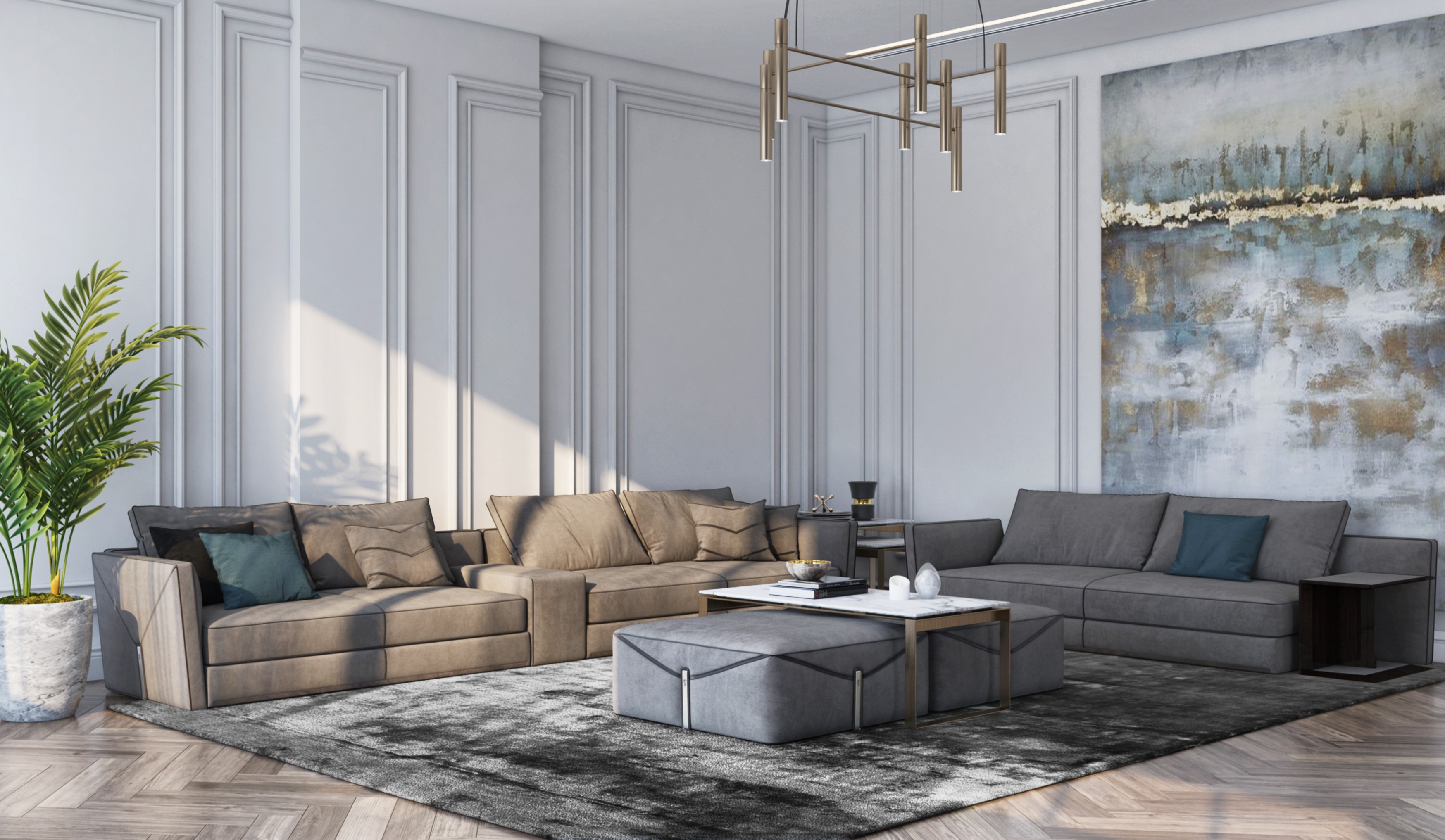 Reception




Superb slanted ceilings are made full use of, with hidden curtain railing systems designed to draw the eye upwards, and give a full sense of the massive height of the interior rooms. Panel molding continues throughout the room, adding elegance in a classical approach that is reminiscent of refined classical living.






Entrance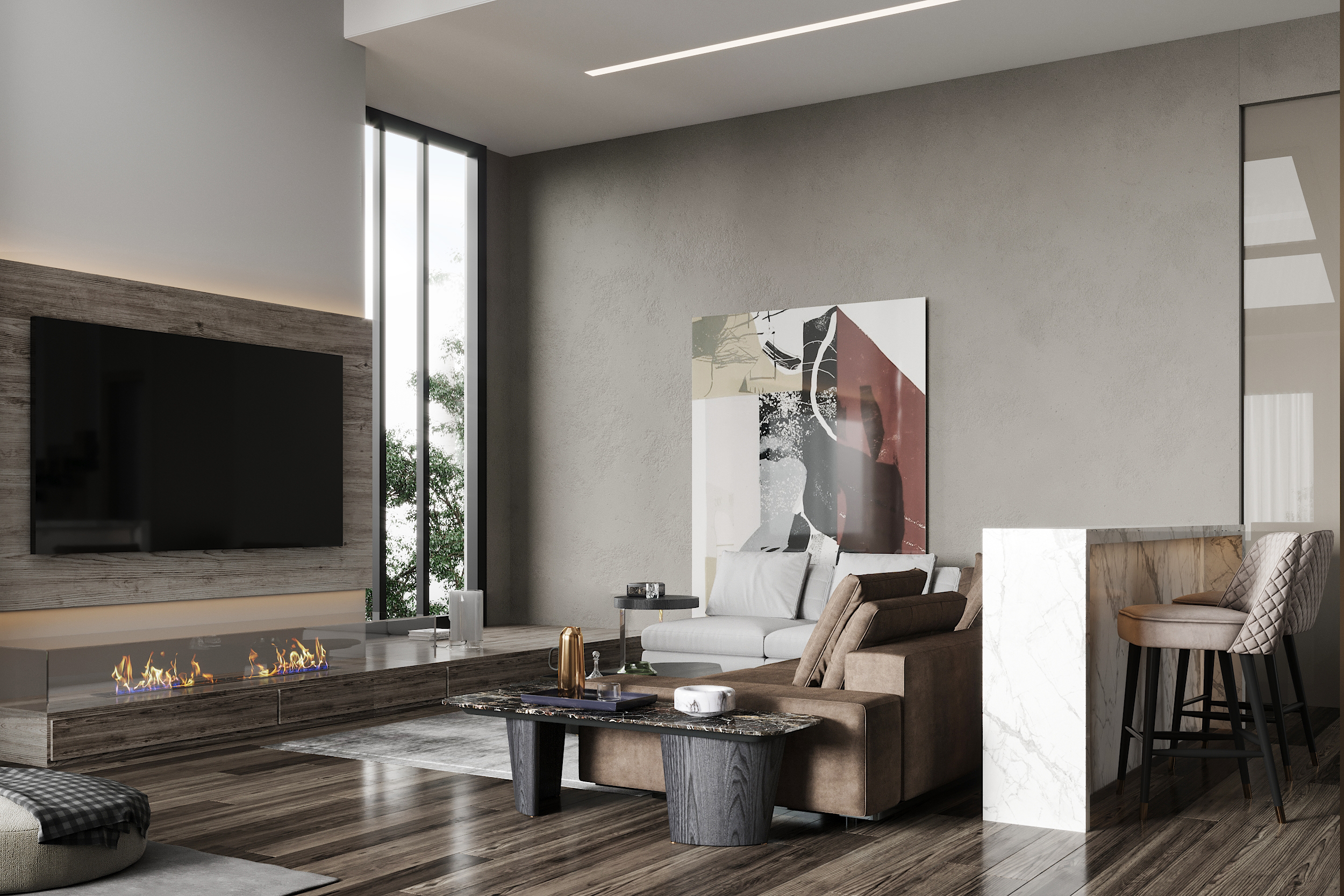 Living Room






Master Bedroom





Master Bedroom


Bedroom










DROP US A LINE

info@hsi-eg.com


+20 2256 141 27 / +20 2256 141 28
+20 128 7831 831