JW MARRIOTT residences
Classic Approach
Ornate and characterful, the classic approach embodies class, style, sleek elegance, historicity and tradition. With eclectic furnishing, embodying a variety of complementary sizes, shapes and designs, this design is for the well-traveled and worldly.
Reception
To seek comfort in luxury and luxury in comfort, one must return to the roots of both. An elegant contemporary twist can be seen in some sporadic elements, from the dining room chairs' organic, slated legs to side tables accenting the more somber living room design.
A palace-like air is exuded by the choice of lighting fixtures, a decidedly classical choice of all the three Jazi residence designs, accented by ceiling molds that display blooming vegetation motifs. Warm, brassy lighting fixtures stand out in neutral-tone rooms, while in the main living spaces, a choice of steely silver fixtures is chosen to allow the room to breathe, and the eye to stay earth-bound.

Akin to looking superb is also feeling superbly comfortable, and the classical design allows for unmatched comfort, with tufted seating, bed headboards and chaise-longue. Lounging is a chief pastime here.
Living Room
Kitchen
Master Bedroom
Bedroom 01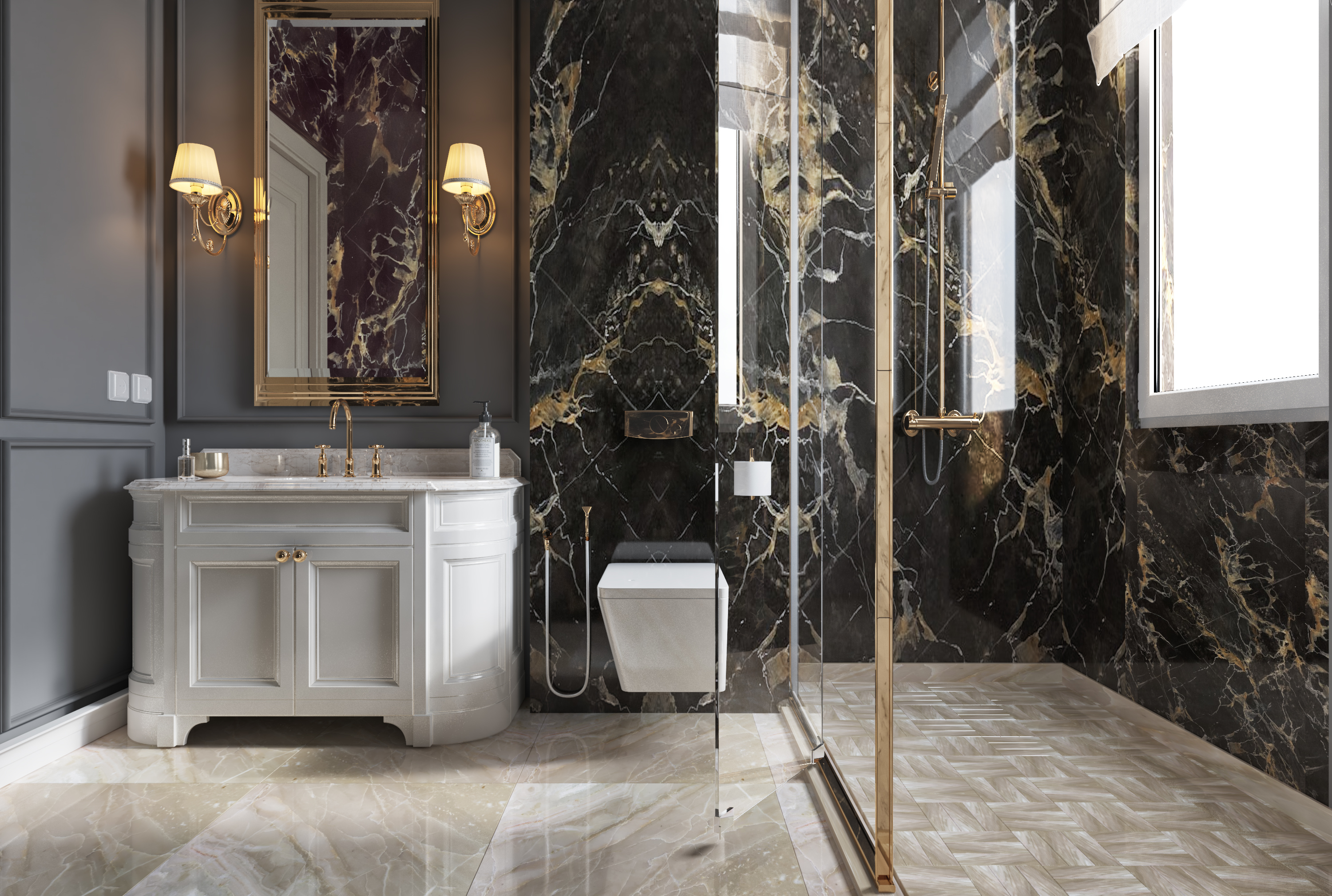 Bedroom 02
Bedroom 03
Bedroom 04
DROP US A LINE

info@hsi-eg.com


+20 2256 141 27 / +20 2256 141 28
+20 128 7831 831