JW MARRIOTT residences
Modern Approach
An excursion into indulgence and extravagance, clean design adds depth to a way of life, sky-bound unlimited potential in a calm space, full of grace, and good vibes
Reception
Assembling comfortably and luxuriously at the pinnacle of contemporary style, Jazi residences offer up a treat of a domestic experience.

The main living areas are defined by clean-cut minimalist decor, with a focus on lux textures and materials that vary from room to room. A unique feature of the residences are the custom fireplaces that are housed between two glass panels, adding depth and dimensionality to the living space, and creating an infinity-effect that's difficult not to lose oneself in.

Hidden lighting engulfs the walls of the residences, flowing throughout the space, for a soft elegant touch of lightness and glee. While hidden curtain tracks allow fabric to fall gracefully and effortlessly from the clean lines of the ceiling to the floor, forming a wall of textile which amplifies the sophistication of the residence furnishings.

The building entrances are enriched by a distinctive natural design element, with glass-enclosed greenery meeting visitors head-on. Subtle hues of gold and champagne mingle to create a velvet effect throughout the reception area, while marble moves throughout, making its way into the elevator and to the glass-railing stairs.

Living Room
The Modern living room comes with a unique entertainment unit, unintrusive and streamlined in its composition. Deep browns, greens and beiges swarm the room, inviting comfort and snugness while also remaining seemly and decorous for casual entertaining.

Kitchen
Master Bedroom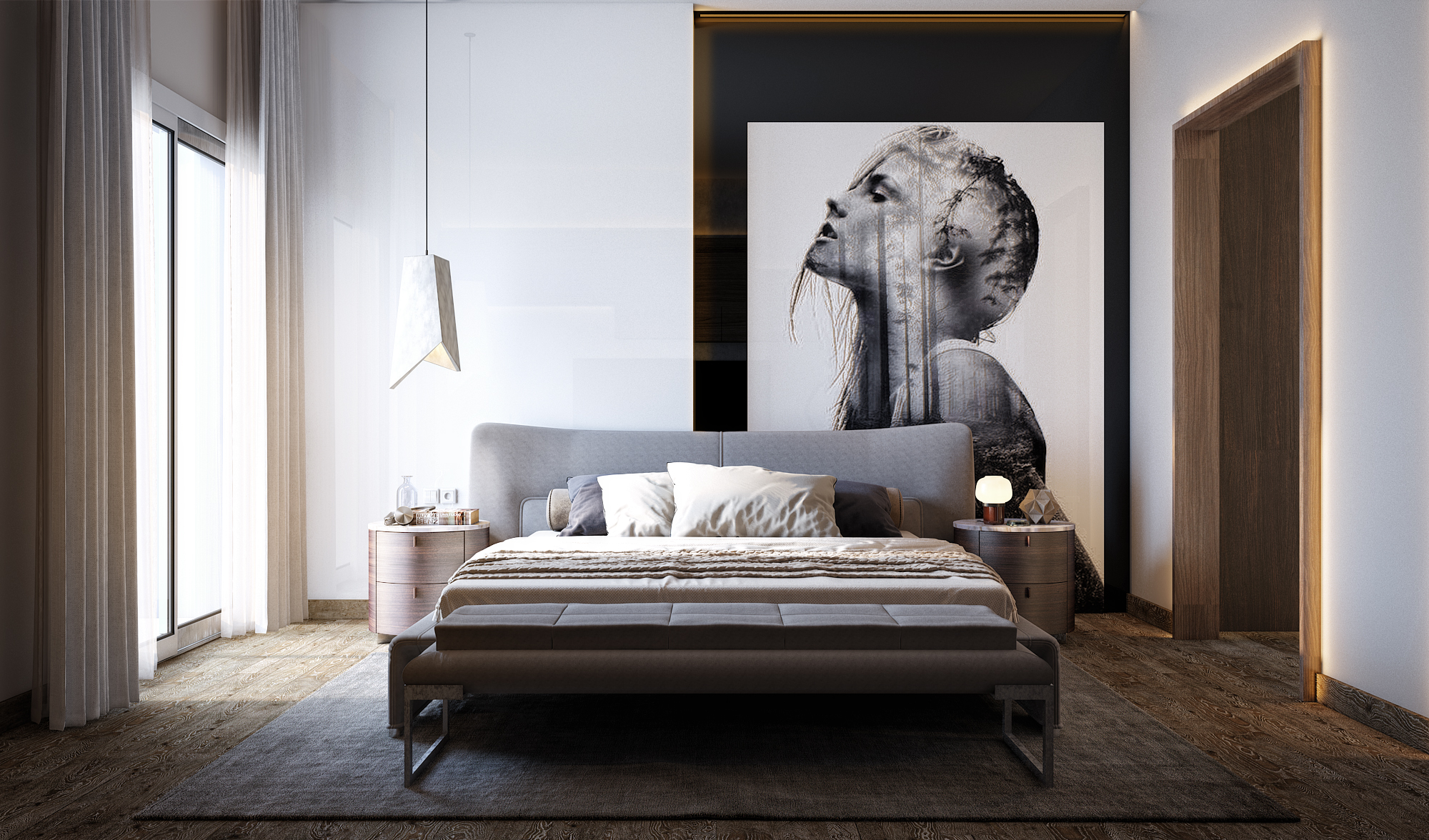 Modern bedrooms are designed in earth and sky-bound color palettes, with a variety of cool and warm neutral colors rendered throughout each room in a variety of materials; from wall-to-wall comfortable carpeting to wooden wall-height dressers and closets.

Bedroom 01
Bedroom 02
Bedroom 03
Bedroom 04
DROP US A LINE

info@hsi-eg.com


+20 2256 141 27 / +20 2256 141 28
+20 128 7831 831